The jury of the 18th ZagrebDox International Documentary Film Festival (see our article on this subject) chose Hogir Hirori's film Sabaya for its main award, the Big Stamp. The members of the jury – Katarina Zrinka Matijević, Mikhail Gorobchuk and Dalibor Matanić –  were "captivated by the thriller-suspenseful drama, the insanely brave camera, fascinatingly wise editing and extremely thoughtful direction."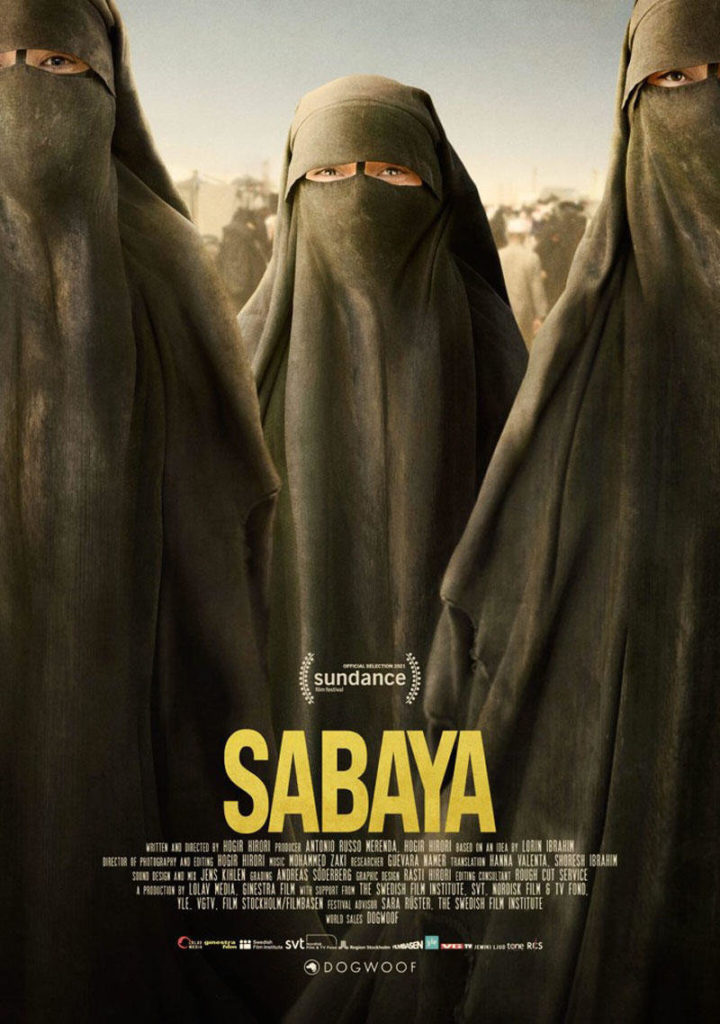 During the 2014 Syrian and Iraqi civil wars ISIS attacked Yazidi villages, an ethnic and religious minority living in northern Iraq. It is estimated that nearly 3,000 people were massacred, many of the women were kidnapped. This crime committed by the Islamic State is now recognized by the United Nations as genocide. Since the end of the conflict in 2019 many of these Yazidi women and girls have been kept in Syrian camps shared with ISIS soldiers and forced to become sabaya – sexual slaves.

Sabaya (the film) takes us into the Al-Hawl camp where Amnesty International estimates  nearly 60,000 people, mainly women and children, are currently locked up. Some prisoners are associated with the Islamic State while others are civilians fleeing war. Among the Yazidi women held by ISIS in this camp there are an estimated 7,000 sabaya. The film follows volunteers from the Yazidi House Centre who, equipped with telephones and firearms, break into the camp to liberate them.
In an interview with Cineuropa, director Hogir Hirori talks about making the film: to enter the camp "I had to have a special filming permit." Generally these are given to journalists for a short period, he explains, "but I needed one which would allow me to stay longer, several days in fact." To film as he needed, he adds, "I had to use my contacts in Syria and Sweden." Filming took him almost a year and a half.
Hogir Hirori has Kurdish roots. Living in northern Iraq he experienced at first hand the persecutions suffered by his people. Since then he has lived in Sweden and made several films. Sabaya is part of a trilogy about the Yazidi community. His most recent film was preceded by The Girl Who Saved My Life (2016) and The Deminer (2017). The 2021 Sundance Film Festival awarded him Best Documentary Director for Sabaya.
Sources: Amnesty International, Cineuropa, Cinenews, les Grignoux