After two challenging years, the International Documentary Film Festival ZagrebDox will run this year from April 3rd to 10th. Moved several times, for its 18th edition the event returns to Kaptol Boutique Cinema.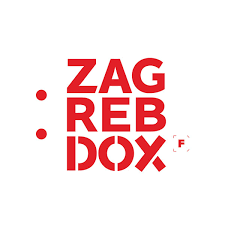 Organized with the support of the City of Zagreb and the Audiovisual Centre of Croatia, ZagrebDox is a festival of contemporary documentary films. Since 2005 it has set out to stimulate creation and public awareness by showing committed films about social and geopolitical issues reflecting the state of our world.
Fulfilling that ambition, the festival is this year presenting 80 films, 30 of which have been selected in one of two official competitions. The regional competition is for films produced or co-produced in a large geographical area which includes the Balkans and neighbouring countries. The international competition shows world productions. These two categories confer five awards, ranging from Best Film to the Audience Award. In addition there are nearly 50 other films being shown in different sections.
The diversity of these sections allows ZagrebDox to show issues from around the world. For example, Payal Kapadia's A Night of Knowing Nothing presents the impossible love story of two Indian students belonging to different castes. In Sabaya Swedish director Hogir Hirori takes us to the heart of a Syrian refugee camp where women are used as sex slaves.
There is also a place for professional meetings: ZagrebDox Pro. Created for students and young film-makers, this platform organizes screenings and meetings. ZagrebDox Pro runs during the festival, from April 5th to 8th. Registration closed on March 7th 2022.
Sources : ZagrebDox, FilmNewEurope, TotalCroatieNews