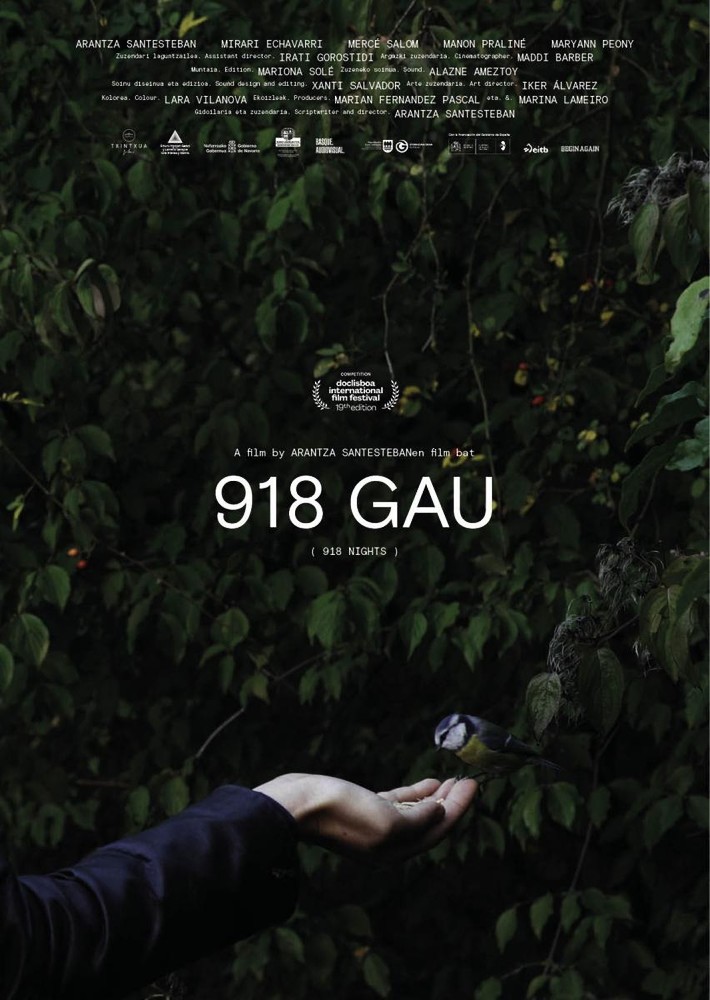 After its world premiere during the DocsLisboa festival, Arantza Santesteban's "918 Gau" (918 Nights) won the event's most prestigious award: the City of Lisbon Award for Best Film in International Competition.
10 years after her release from prison, the Spanish director has recreated the circumstances of her arrest in a first person narrative: "On October 4th 2007 Arantza (the director of the film) was arrested in Segura (Spanish Basque Country) and taken to prison. She remembers certain things from that time. […] After 918 nights locked up, she was released. From then on she recorded her memories and her doubts, which are heard throughout the documentary as a kind of fragmented memory."
The film serves as a catharsis for the artist. In "918 Gau", Arantza Santesteban describes the raw reality of life behind bars: "the boredom, the embarrassment, the many small humiliations, the misery and despair of other prisoners as well as her own feelings of powerlessness and grief."
At the time of her arrest Ms Santesteban was a member of an underground left-wing, pro-Basque independence party in Segura. Although talks had started between the ETA and the Spanish government, the police took control of the town, trapping the people there. Ms Santesteban was among those arrested and charged with terrorism. She spent two and a half years in prison.
"There is no single story about prison: it's the stereotypes which prevent other ways of living in our world from being revealed. I learned that diversity, the difference between people, the uniqueness of each person, isn't something which can easily be rubbed out. Which is why the film talks about community and shared time from a subjective point of view."
A graduate in documentary creation, Ms. Arantza has made "Passatgeres" (2012) and "Euritan" (2017). Historian, film-maker and independent researcher, her work studies the Basque political conflict and its representation on film.
For more information on the audiovisual news in Portugal, click here.
Sources : cineuropa.org, txintxua.com, businessdoceurope.com