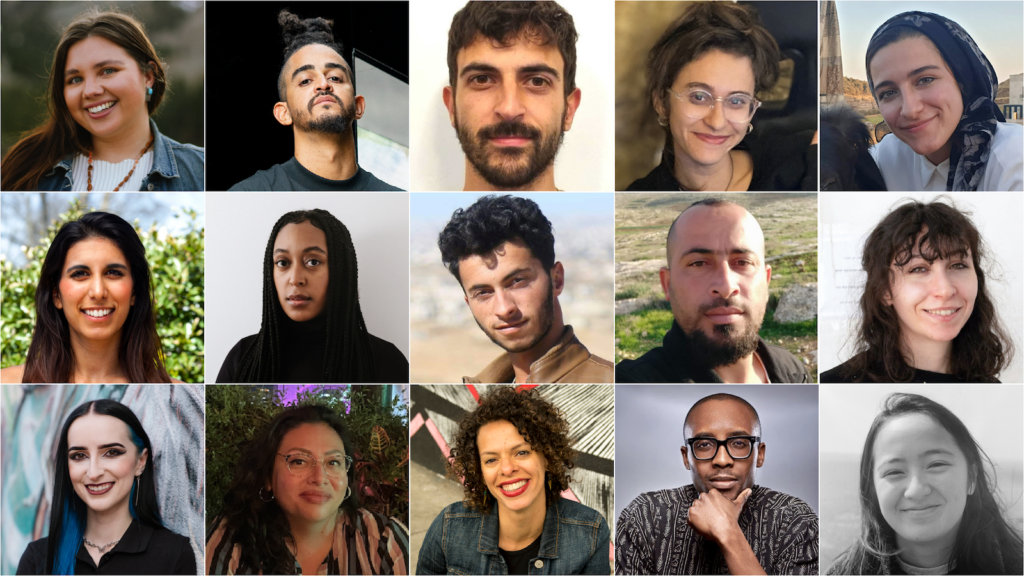 Organized from June 16th to 24th the Sundance Institute's Documentary Edit and Story Lab hosted 4 documentary directors and their projects, including a Jordanian film and a Palestinian film.
Designed to encourage experimentation and risk-taking through peer-to-peer engagement, this week-long gathering creates a place and an atmosphere for the chosen directors to develop, question and collaborate on their films nearing completion. The week-long Story Lab brought together four international directors and editors who, working with tutors, learned how to develop the structure of their projects. The four teams also worked with four collaborators enrolled in Story Lab on a one-year fellowship.
Concrete Land (Jordan) presented by two Palestinian-Jordanians, Asmahan Bkerat (director) and Ban Maraqa (editor), offers a close look at the complex dynamics in a Bedouin family with their sheep, their lives threatened by the growing hostility of their non-nomadic neighbours. No Other Land (Palestine) by Yuval Abraham, Basel Adra and Hamdan Balal, retraces the struggle of a young Palestinian born of militant parents to save the villages of Masafer Yatta.
Sources: Broadcast Pro, Sundance Institute