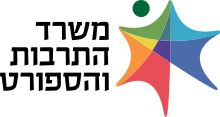 Miki Zohar, a Likud member and current Minister of Culture and Sports, announced on Ynet radio that he wants the state to stop subsidizing films considered "offensive" to the country or its armed forces. "The state," he explains, "doesn't have to fund such controversial content."
Without specifying the criteria for defining a film "offensive", he said that all film-funding bodies working with the Israel Film Council will have to "commit to not producing content which harms the State of Israel." Israeli film-makers seeking public funding will be required to sign an oath that they won't produce anti-Israel content.
As examples the Minister cited the documentaries H2: The Occupation Lab and Two Kids a Day, saying he would like to withdraw their subsidies. The first film is about the impact of the military occupation in Hebron while the second focuses on the Israeli army's arrests of Palestinian children. In response Noam Sheifaz, co-director of H2: The Occupation Lab, wrote an op-ed in the New York Times expressing his deep opposition and concern at this move.
Sources: i24News, Time of Israel, The New York Times, Arab News