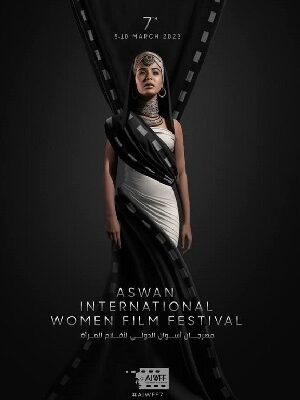 The 7th Aswan International Women's Film Festival (AIWFF – March 5th to 10th) has announced Tunisian director, producer and politician Selma Baccar will be a guest of honour.
Every year the festival highlights the work of women in the world of cinema. By choosing Ms. Baccar as a guest of honour the organizers want to "celebrate directors who have contributed to the way the cause of women is shown across the world."
Selma Baccar was the first woman to direct a feature film in Tunisia as well as the country's first producer. Trained by the Fédération tunisienne des cinéastes amateurs, she made her first short film, The Awakening, in 1968. She then continued her film training in Paris.
In 1975 she directed Fatma 75, her first feature. Considered a pioneering work in Tunisia, the film is about a student, Fatma, who has to present a dissertation at her university. Using this dissertation as a narrative thread, the director shows us how three generations of Tunisian women were involved in fighting for their rights. Baccar's most recent film, El Jaida (2017) about women imprisoned in Dar Jouad in the 1950's, illustrates her continued commitment to women's rights.
Dedicated to this cause, in 2014 Selma Baccar became involved in Tunisian politics as a member of the Constituent Assembly for the centre-left party Al Massar.
The festival's other guests of honour include actress Nabila Ebeid, television presenter Dorria Sharaf Eldin and director and producer Mijke De Jong.
Sources: Broadcast Pro, Facebook, Africiné, AIWFF