In partnership with Tunisia's Ministry of Tourism, a German agency for international cooperation, GIZ, has launched the La Route Cinematographique or cinematographic journey. Initially planned for 2020, the project was finally announced on March 22nd this year.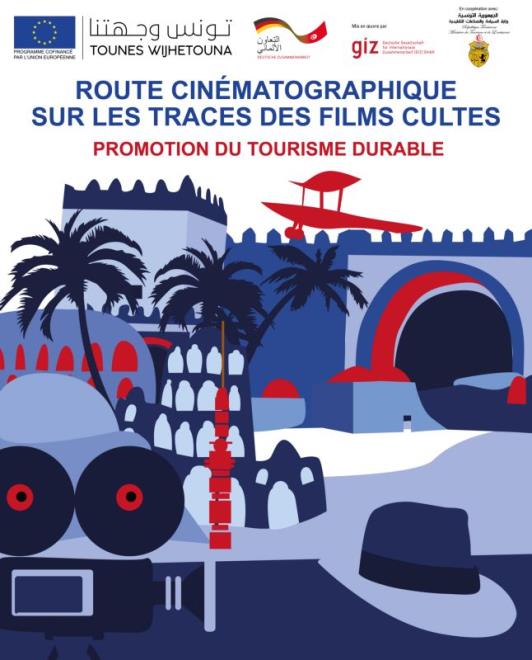 Also called "in the footsteps of cult films", the project hopes to diversify Tunisia's tourist offering by showing where famous American and British films were shot. The journey covers 9 regions and 12 sites, including the Roman site of Carthage, the Empire Studios at Latrach, the Medina at Kairouan and the Mghar Mosque. In a promotional video, GIZ shows these sites and the films made there: Star Wars, Indiana Jones, The English Patient and Monty Python: the life of Bryan. For Mohamed Moez Belhassine, Minister of Tourism, "The Cinematographic Route is a multi-destination package, promoting regional tourism and offering national and international tourists the opportunity to discover Tunisia differently."
Created within the framework of an EU programme, this project is part of a "Promoting sustainable tourism" policy. The aim is to support the many different players already involved with tourists in those areas, whether in the agri-food sector, cultural heritage or tourism promotion, offering them financial assistance and training in marketing and commercial activities.
Sources : Africanmanager, Webmanagercenter