The Thessaloniki Documentary Festival was held from March 10th to 20th. Shown in competition with 12 other selected features, The Devil's Driver won the Special Jury award. The jury – Angeleki Aristomenopoulou, Michael Graversen and Laurien ten Houten – said the "film shines a light on burning issues and gives a voice to a group of oppressed,  marginalized people whose story is still mostly unknown." The directors received €4,000.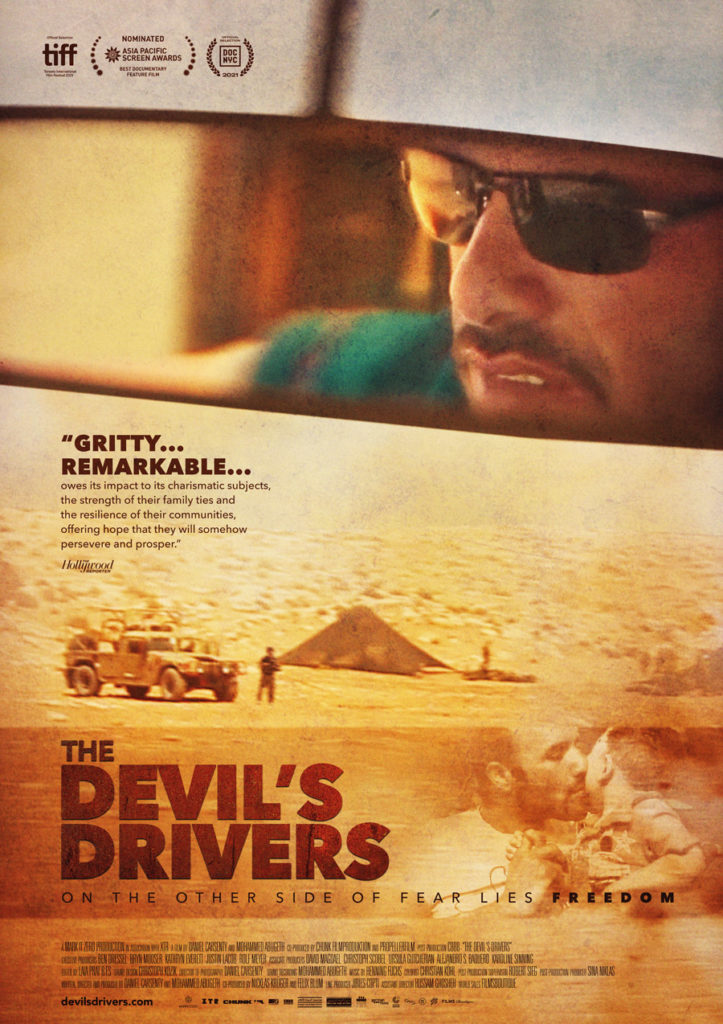 Filmed in Palestine, directed by Daniel Carsenty and Mohammed Abugeth, The Devil's Driver is about two Bedouin cousins, Hamouda and Ismail, who smuggle workers into Israel through a gap in the border wall. During the eight years of filming the directors followed the two smugglers as well as some of the workers they helped. All were risking their lives to feed their families.
The idea for the film came when the directors went to Jenba, a village on the border between Israel and the Palestinian territories, and met the smugglers. "After meeting them in 2012," the directors explain "we started visiting them once a year, establishing a relationship of trust." This is how they met the two cousins, filming them between 2013 and 2019. They chose to focus mainly on Hamouda who, according to them, is an interesting character from a film-maker's point of view. For them their film is "a deeply felt observation of a man and his family living on the edge of the abyss."
Daniel Carsenty and Mohammed Abugeth met at the German Film University. They have worked as journalists for Arte, Daniel Carsenty was also a Middle East correspondent for the BBC and Mohammed Abugeth an executive assistant for Idioms Films in Ramallah.
Sources : Cineurope, Devil's Driver, Filmmaker, Thessaloniki Documentary Festival