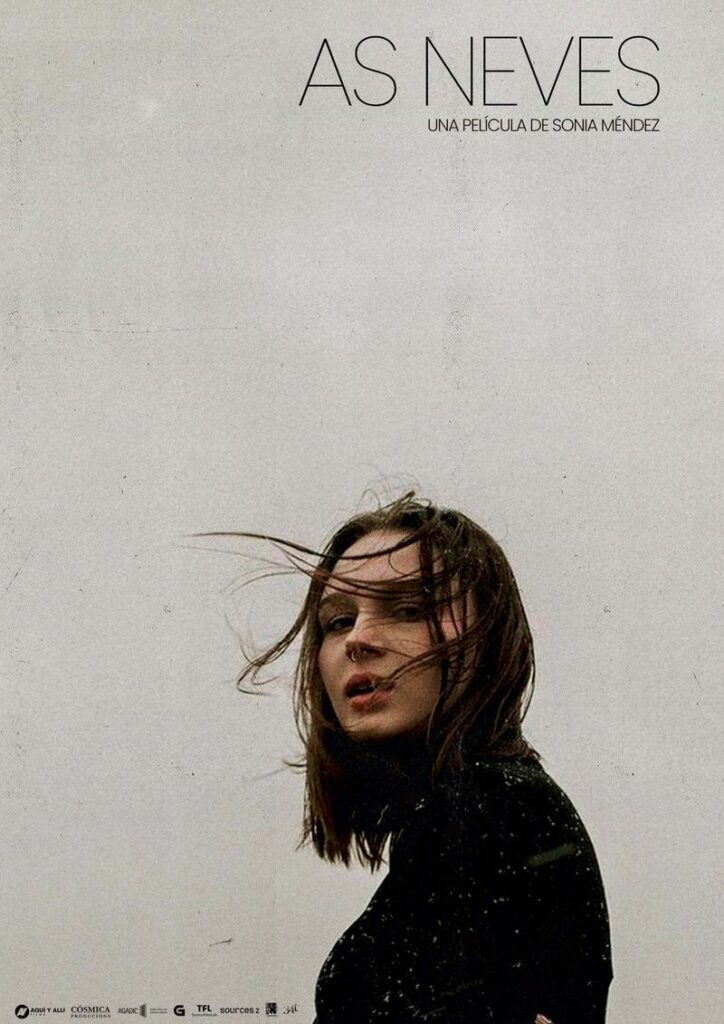 Last December actress/director Sonia Méndez shot As Neves (As Snow), her first feature.
The film is set in a remote village in Galicia as a group of teenagers are celebrating carnival. During the party, a pornographic video featuring one of the girls, Paula, is shared. Shattered, Paula runs off and disappears without a trace. While the whole town is out looking for her, her friends have to assume their share of the responsibility.
The director wants her film to be "a portrait of a hyper-connected generation living in a rural area. I want to tell the stories of these teenagers up close and intimate. Connect with and show these kids, almost as if it was an excuse for me to get back to myself when I was their age," she says. "Adolescence has always appealed to me aesthetically. I feel it's a wonderfully fertile territory for visual storytelling. Even more so in the age of multiple screens."
Produced by Cósmica Producións and Aquí y Allí Films, As Neves was shot in the province of Lugo, Galicia, during the snowy season. To find the right actors for this group of adolescents, Ms. Méndez auditioned more than 500 hopefuls.
Sonia Méndez began her film career as an actress in series like Terras de Miranda (2001) and Os Atlánticos (2008). In 2012 she started directing as well, making the short film Conversa cunha muller morta. She continued directing with a television series, Antes de Perder (2019), a documentary A poeta analfabeta (2020) and now As Neves.
Sources: Cineuropa, IMDB, Cósmica Producións