Launched in 2013 on the private television channel Yes, the third season of "Shtisel" has been uploaded to the Netflix streaming platform.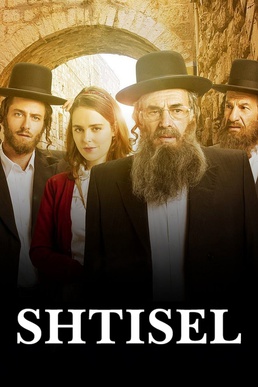 "The series follows the trials and tribulations of the ultra-Orthodox Shtisel family in Jerusalem's Haredi community. The show's first season begins with 26-year-old Aviva Shtisel, a single Haredi man who lives with his father Shulem, a widowed rabbi. Shulem wants to see his son married soon, but Aviva has fallen in love with a much older woman. Meanwhile Shulem's daughter Giti is secretly struggling with marital issues – which his other son Zvi Arie is trying to sort out."
A faithful look at the reality of these communities
The French radio station France Inter called it a "lunar series". Available only in Hebrew with subtitles, "Shtisel" uses the staple ingredients of classic soap operas (love, marriage, crises within the family circle), except that everything happens within an ultra-Orthodox Jewish community.
The two directors Ori Elon and Yehonatan Indursky, themselves from this community, offer a look at the daily life of a family in Jerusalem. The series doesn't touch on the political debates surrounding this growing community in Israel.
Unlike the series "Unorthodox", no one is trying to break out of the community. Instead "Shtisel" shows the daily life of the Haredim, their rites and customs, with characters rooted in the community to which they are deeply attached.
The series was successful first in Israel, then in Jewish circles in the United States, gradually gaining popularity all over the world, regardless of the viewer's religion. In a 2019 interview with the NY Times, Dr. Shuly Rubin Schwartz, historian of American Judaism, sees this enthusiasm for the subject as a way of "satisfying a voyeuristic interest in a reclusive society".
The French anthropologist Florence Heymann praises the series' anthropological accuracy, which instead of romanticizing this little known community offers "a faithful treatment of the contemporary issues facing it."
For more news about broadcasting events in Israel, click here.
Sources: courrierinternational.com, telerama.fr, nytimes.com, franceinter.fr ,