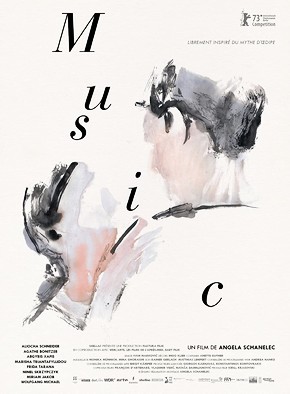 The international rights for the Serbian film Music have been bought by the French company Shellac. The film premiered at the 73rd Berlinale.
Written and directed by Angela Schanelec, it is freely inspired by the Oedipus myth. Abandoned at birth on a stormy night in the Greek mountains, without having known either his father or his mother, the baby is found, adopted and named Jon. One day 20 years later Jon is attacked, kills his assailant and is sent to prison. There he meets Iro, a guard who seems to seek him out. She takes care of him and records music for him. But Jon's eyesight begins to fail. But for every loss he suffers, he gains something in return. So despite his blindness he lives his life more fully than ever.
Music is a co-production between WDR/ARTE (Germany), Les Films de l'Après-midi (France) and Dart Film (Serbia). It has received financial support from the Serbian Film Centre, Serbia's Ministry of Culture and the French Centre National du Cinéma et de l'Image Animée.
Before becoming a director, Angela Schanelec worked as an actress in the theatre. Her films have been shown at the Berlinale, the Cannes Film Festival and Locarno, including My Sister's Good Fortune (1998), Marseille (2004) and I Was at Home, But… (2019), which won the Silver Bear for Best Director at the 69th Berlinale.