Screenings organised by the CMCA during April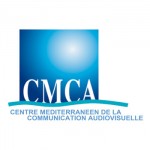 15th April: Screening at Rome's Biblioteca Nelson Mandela (part of the Servizio Intercultura Biblioteche di Roma) of Laura Halilovic's "Moi, ma famille Rom et Woody Allen" – winner of the First Film Award at the 2010 PriMed. This event has been organised as part of the Rights of minorities project, organised by Babelmed in partnership with CMCA. It looks at the issue of Roms in Italy, France, Spain and Turkey.
16th April: Screening of a documentary from the CMCA's film library about women in Algeria, at the Centre Social de l'Agora in Marseille, with groups from North Africa and Turkey present.
18th April: Screening at the BMVR de l'Alcazar of Gregory Fontana and Rachid Oujdi's documentary "Les Enfants de l'Ovale", winner of the Audience Award at the 2014 PriMed. This screening is part of the "Méditerranée en documentaires : carte blanche au CMCA" cycle, organised in partnership with the Département Société of the Bibliothèque de l'Alcazar. The director Rachid Oujdi will be present and will answer questions from the audience.
23rd April: Screening at Marseille's Centre Régional d'Information Jeunesse, of Manu Trillo's documentary "Quivir", winner of the First Film Award at the 2014 PriMed. This screening has been organised by the CRIJ in partnership with the CMCA.
.