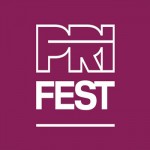 The organisers of the Pristina International Festival have decided to cancel the event following the announcement by the Ministry of Culture, a month before the opening, that their grant would be cut by 78%. The festival would have been held from April 25th to May 2nd.
In a statement, the organisers said "The Ministry of Culture's financial support for PriFest has, since its creation, been crucial; this radical decision by the new Minister of Culture leaves us no choice but to cancel this year's festival." According to the organisers, the minister's decision shows he does not understand the importance of PriFest "for a film industry as fragile as ours nor the role it plays in cultural diplomacy for a country as young as ours."
As in previous years, the festival would have had special sections on specific countries and one dedicated to LGBT rights, linked to the Los Angeles Outfest. Also on the programme would have been the Best Pitch, the Pristina Film Forum co-production market, workshops, master classes, discussions and debates.
However, even without a budget the festival will organise screenings at the Tulla Cultural Centre in Tirana, Albania on April 24th and 25th – PriFest in Exile.
Sources: prifest.org et cineuropa.org