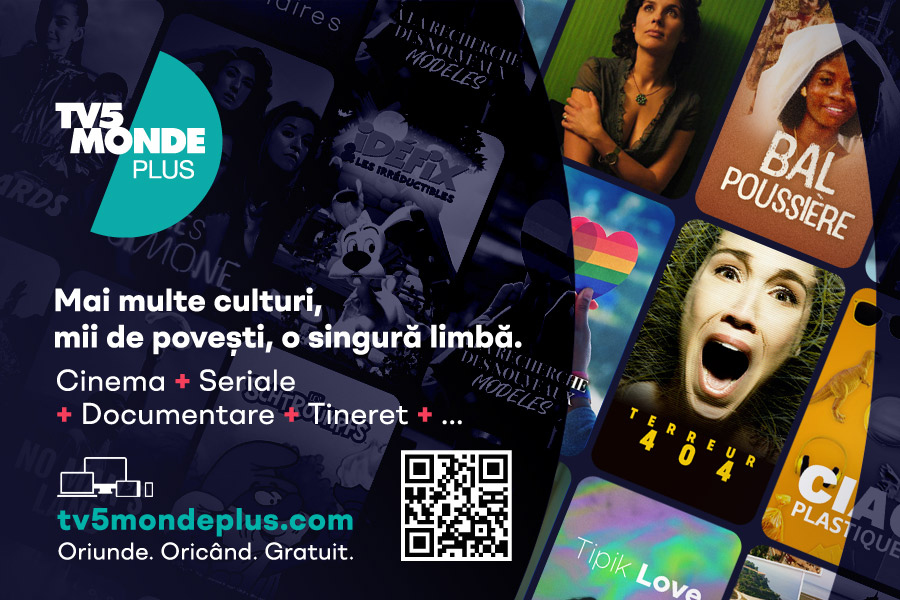 On March 15th TV5 Monde launched the Romanian version of its digital platform TV5 Monde Plus. All programmes are now subtitled in Romanian.
With more than 7,000 hours of programmes available, the on-demand platform is accessible free of charge on all devices: computers, tablets, mobile applications and connected TVs. This launch is a new stage in the channel's digital transformation, allowing Romanian viewers who speak French or like French culture to watch all its programmes through a single interface.
TV5 Monde CEO Yves Bigot, visiting Romania, said: "Our role as a multilateral public service is to allow as many French speakers and Francophiles as possible to share, thanks to sub-titles, the values, creativity and talent of the Francophonie, of which TV5 Monde is the operator."
The TV5 Monde Europe channel, which has been subtitled in Romanian since 2008, is already watched by nearly a million Romanian households every week. The channel is also the privileged partner of the biggest cultural events in Romania, such as the French Film Festival (FFF), the Transylvania International Film Festival (TIFF) and the Astra Sibiu International Documentary Film Festival (AFF).
Sources: Satellifacts, Ambassade de France