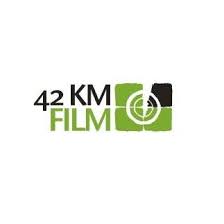 After his very dark first feature Dogs (2016), which won the FIPRESCI Award at Cannes, Bogdan Mirică has announced a spring 2023 release for his new film Boss.
Written and directed by Mirică, the story is about a meticulous and intelligent paramedic from Bucharest – played by Laurenţiu Bănescu – who takes part in an armed robbery with three other men he barely knows. Running away from the crime scene he accidentally knocks down a witness who ends up in a coma and dies under suspicious circumstances. Traumatised, the paramedic begins an in-depth investigation to discover the true identity of his accomplices, but the more he digs, the more he sinks into a spiral of fear and paranoia.
This second dark, pessimistic film confirms Mirică's style. "With Boss," he explains, "I tried to capture the alienation felt by someone living anonymously among his peers in a society where every interaction, no matter how insignificant, is in fact a weighing-up of forces where only the strongest survives."
With a budget of €1.48 million the film received support from the Romanian National Film Centre and the Luxembourg Film Fund. The producers are Roxana Garet and Corneliu Porumboiu of 42 Km Film, whose recent films have shown their attraction for thrillers. The film was shot mainly in Bucharest and the port city of Mangalia.
Sources: Cineuropa, Les Films Fauves, IMDB