During the closing ceremony of the 26th Sofia International Film Festival, the Best Balkan Film award went to Croat director Antoneta Alamat Kusijanović for Murina. The jury – Alberto Simone, Jan P. Matuszyński and Yana Tivova – said: "this award is for the film's undeniable aesthetic qualities, for its thrilling tension which holds the viewer from beginning to end. For its precise cinematic language and the impressive performance of the actors."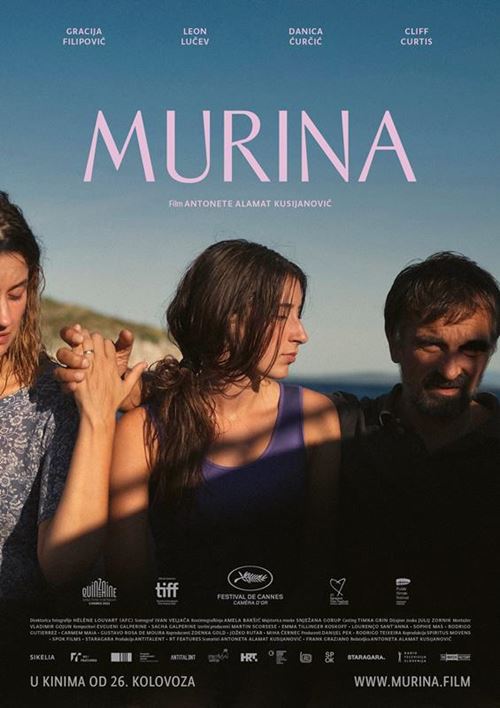 Murina is about a teenage girl Julija. She lives with her parents on a Croatian island where she has to submit to her father's violent authority. To escape family tensions, she finds refuge with her father's friend who is staying with them or swimming.
In her first feature film Kusijanović has continued the themes she explored in her previous short film, Into the Blue (2017), which showed the tensions in a group living in that same  harsh environment. Here the landscape personifies the characters' feelings, expressing also the father's violence. The film-maker has explained the importance of the island's vegetation, where the few greyish olive trees unsettle the viewer. As for water, the film's dominant element, Julija "finds the strength to be reborn and rise to the surface."According to the jury, a decisive element for them was "the camera work, which reveals the sea in a tense […], true and poetic way."
Julija is played by Gracija Filipovic, who the director worked with in her first film. It took 4 years for her to prepare for this role. Kusijanovic built the film around her character, later working extensively with the whole cast so they "instantly formed a family."
Born in Dubrovnik, Antoneta Alamat Kusijanovic trained at Zagreb's Academy of Dramatic Arts and at Columbia University. Her previous short film Into the Blue won numerous awards at festivals. Murina won the Camera d'Or at the 2021 Cannes Film Festival and will be released in French cinemas on April 20th.
Sources : Allociné, Cineuropa, la Quinzaine