Last December, at the 17th Marrakesh International Film Festival, five women producers and directors launched the Tamayouz Foundation with the aim of helping young Moroccan women build careers in the film and broadcasting professions.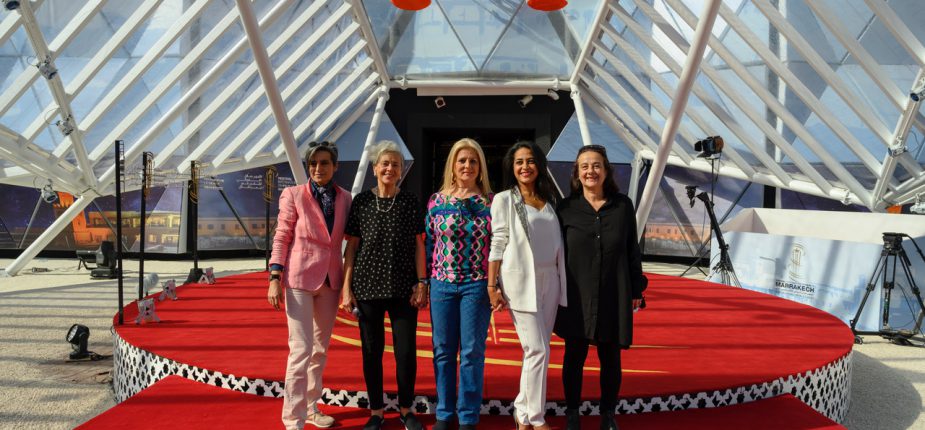 Dounia Benjelloun-Mezian, producer and co-founder of the project, said the foundation "wants to offer talented young women the springboard necessary for them to achieve a high level of expertise and increased visibility on the national and international scene."
The outlines of this project had already been sketched out by Ms Benjelloun-Mezian at last year's Tangier International Film Festival, with Simone Bitton, documentary film-maker, and Lamia Chraibi, producer. Then in December, joined by Farida Benlyazid and Narjiss Nejjar, they launched a call for parity with all the professionals participating in the Marrakesh International Film Festival.
On December 6th those interested gathered for a symbolic photo in front of the Palais des Congrès. More than fifty female directors, producers, technicians and writers have responded to the call, thus creating a buzz around the foundation.
In a statement, the founders say the Tamayouz Foundation also "intends to promote long-term sponsorship and investment in cinema, by helping set up efficient and sustainable financing mechanisms." Tamayouz' first steps will be to create producer/director partnerships and help emerging talents participate in residencies and training programmes abroad.
Sources: https://lematin.ma/, https://www.medias24.com, http://aujourdhui.ma