"L'Évènement" (Happening), a film by French-Lebanese director Audrey Diwan, has won the Golden Lion, Venice Film Festival's highest prize. Adapted from Annie Ernaux' autobiographical novel published in 2000, it looks at the issue of illegal abortions in France in the 1960's. Set in 1963, 12 years before the law forbidding abortions changed, the story follows student Anne, played by Anamaria Vartolomei, whom accidentally became pregnant.
"I got pregnant like a poor girl. The story of Anne, a very young woman who decides to have an abortion so she can finish her studies and escape the fate of her working-class family. The story of France in 1963 – a society which condemns a woman's desire and sex in general. A simple but hard story about someone who decides to do something against the law. Anne has very little time, the exams are approaching, her belly is growing…"
Audrey Diwan, film director but also writer, editor, journalist and screenwriter
Speaking on the festival stage, Audrey Diwan said: "I made this film with anger and a burning desire, it came from my guts, I made it with my heart." Using the camera to immerse the audience in the story, the director says: "I tried to put the viewer in this young woman's place, so everyone can experience her journey". The experience was too much for some at the Venice screening: according to Franceinfo, several men couldn't cope with the images of the abortion and walked out during the film.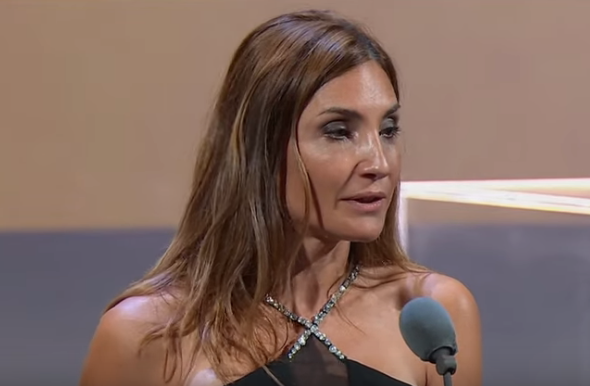 Before becoming a director, Audrey Diwan was a writer, editor, journalist, and later television screenwriter. "L'Évènement" is her second film as director after "Mais vous êtes fous" (2019), about a young couple struggling with drug addiction. Diwan also co-authored the script for "Bac Nord" and "La French". She is the sixth woman to win the Golden Lion after Chloé Zhao in 2020 for "Nomadland", Sofia Coppola in 2010, Mira Nair in 2001, Agnès Varda in 1985 and Margarethe von Trotta in 1981. The jury's decision for "L'Évènement" was unanimous. The film's release is scheduled for February 2022.
For more information on the latest audiovisual news in France, click here.
Sources : lorientlejour.com, francetvinfo.fr, en.unifrance.org, allocine.fr