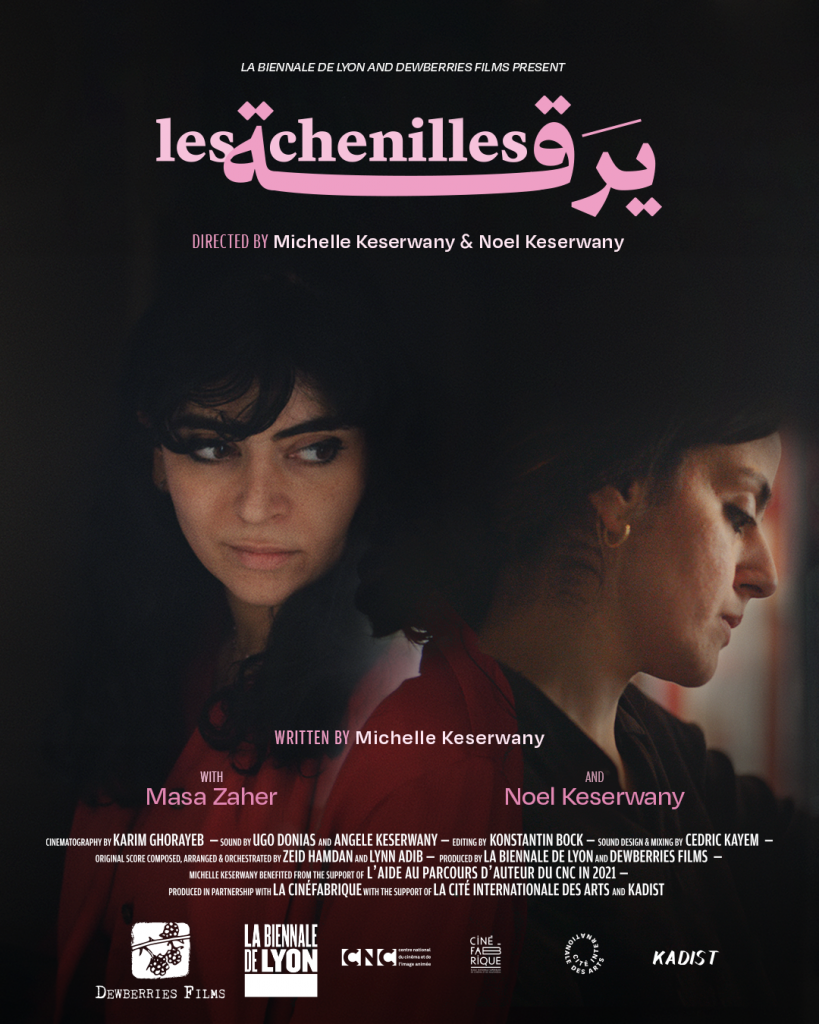 A first film by Lebanese directors Michelle and Noel Keserwany, Les Chenilles, won the Golden Bear for Best Short at the 73rd Berlinale.
Co-produced in France by Dewberries Films and the Lyon Biennale, the story is about two young women from the Levant, Asma and Sarah, both waitresses in the same restaurant in Lyon. Initially wary of each other, they gradually discover a common thread which binds them, dating back to when the Silk Road connected Lyon to their native lands.
At the awards ceremony the Berlin jury said "Through carefully arranging image and sound this complex and sensual film transforms women's oppression into a means of liberation."
The directors want their film to address women's working conditions in 19th century silk workshops in Lyon and on Mount Lebanon. Michelle and Noel Keserwany explained the subject was inspired by an article by Lebanese historian Fawwaz Traboulsi: A Love of Silk.
Shortly after the Berlinale award, the European Film Academy announced the film is a candidate in the Short Film category of the 26th European Film Awards.
Sources: L'Orient le Jour, Berlinale, European Film Awards, Kadist