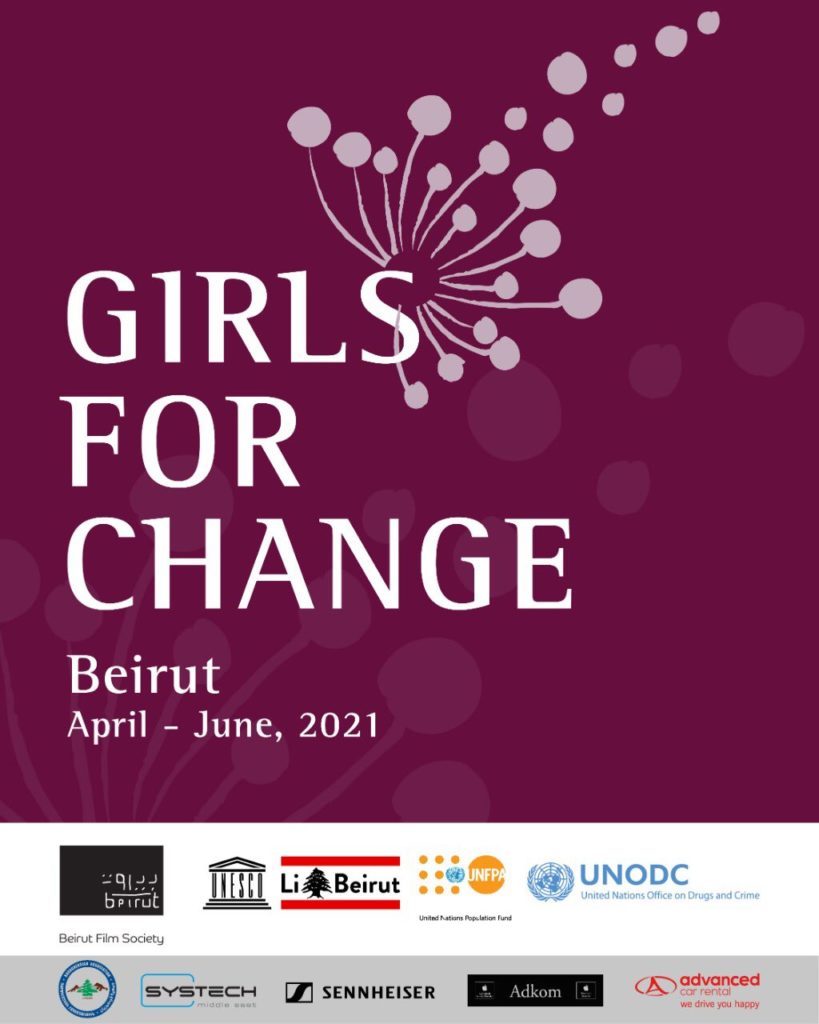 The Beirut Film Society (BFS) is organizing its 3rd training programme "Girls for Change", to teach and empower 100 young women from refugee communities and Lebanese host communities. "Girls for Change" enables the young women to learn and use audiovisual skills to express their thoughts, emotions and hopes for the future.
Launched in 2018 in partnership with UNESCO and UNICEF Lebanon, the training programme runs from April to May and includes the following subjects:
Breaking down female stereotypes in the media,
Brainstorming and script writing,
Tools and editing techniques.

Actress and director Zeina Daccache will lead a special session on acting and drama therapy.
Beirut Film Society (BFS), an association for committed cinema
Beirut Film Society (BFS) is a non-profit association working closely with Lebanese and international film-makers and film associations around the world. Their aim is to strengthen the film industry in the Lebanon and, more broadly, across the Arab world.
One of their aims is to use film to make young people aware of social problems such as gender equality, women's rights, children's rights and resolving conflict, and they do this by organizing film screenings, training sessions, seminars, workshops and meetings. The BFS also organizes several film festivals, including the Lebanese Film Festival in Canada and the International Women's Film Festival in Beirut.
For more information on audiovisual news in Lebanon, click here.
Sources : https://beirutfilmsociety.org