The first French Festival of Lebanese Film (FFLF) will take place in Paris from October 7th to 11th. The Lincoln Cinema will host the event, if sanitary conditions permit. For this first year the festival's sponsor is Franco-Lebanese film-maker, Philippe Aractingi.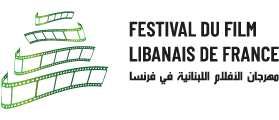 The opening night will be held at the Institut du Monde Arabe with many events scheduled during the week: screening/discussions, a short film competition, a round table, masterclass and meetings. The entire programme is available here.
To ensure this first year is a success the Festival du Film Libanais de France is supported by several partners. Among them are various Lebanese film festivals, including the Lebanese Independent Film Festival (LIFF) and the Lebanese Film Festival.
Sources :
Communiqué
https://fflfofficial.fr
Other articles about Lebanon