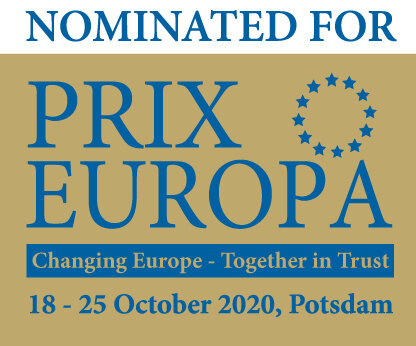 The EUROPA Prize was founded in 1987 by the European Parliament, the European Commission and the European Cultural Foundation. This competition for outstanding European media content rewards the best European television, radio and online productions, with the aim of publicising them throughout Europe and supporting their continental distribution.
This year 263 organizations submitted a total of 642 productions. Having viewed all the films, the organisers announced the 208 programmes from 28 countries nominated for this year's competition. The selection includes television (27 dramas, 25 documentaries, 18 current affairs programmes, 13 TV Iris programmes), radio (33 dramas, 34 documentaries, 15 current affairs and 14 music programmes) and digital media projects (28).
Among the 25 documentaries nominated, some have been selected for PriMed, including: Madelaine Leroyer's #387 (chosen for the 2019 PriMed), Chained – Agorá II by Yorgos Avgeropoulos (selected for the 2020 PriMed) and Emanuele Gerosa's One More Jump (selected for the 2020 PriMed).
The complete list of nominated films can be found here.
The PRIX EUROPA 2020 will take place in Potsdam from October 18th to 25th.
Sources :
https://www.prixeuropa.eu