Created 26 years ago, Medfilm is Rome's oldest film festival and the first specifically for Mediterranean films. Due to the current crisis, this year's festival will be online and is scheduled to run from November 6th to 15th.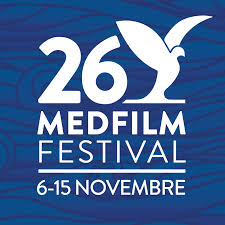 In 2016 the organisers created #MedMeetings, and this year they are adding a workshop: #MedFilm Works In Progress. This first workshop is aimed at narrative feature films and creative documentaries currently in post-production. The call is for films from Italy, the southern shores of the Mediterranean (Algeria, Morocco, Tunisia, Libya, Egypt, Lebanon, Palestine, Syria), Iraq and Jordan. On November 9th and 10th the selected directors will discuss their films with the jury of three international experts. At the end of the workshop the jury will award the MedFilm grant, worth €5,000, to one of the films.
The deadline for registration is September 30th For more information, click here.
Sources :
Communiqué
https://www.medfilmfestival.org
Other articles about Italy