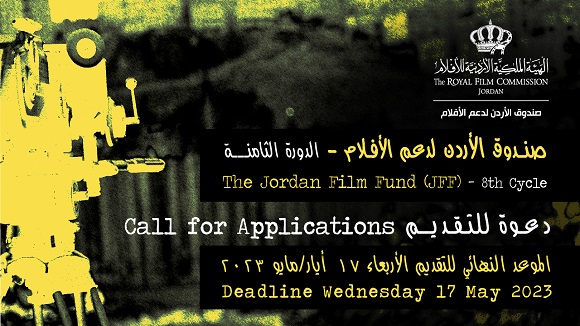 The Royal Film Commission of Jordan (RFC) has launched a call for applications for the 8th cycle of the Jordan Film Fund (JFF). Applications will be accepted until midnight (Jordanian time) on May 17th.
With a budget of 450,000 Jordanian dinars (€580,000), the JFF supports the development, production and post-production of feature-length drama and documentary films; the production of short narrative, documentary, experimental and animated films; the marketing and distribution of Jordanian narrative and documentary feature-length films as well as the development of television series. The JFF also offers support for the production of Arab drama feature film projects co-produced with Jordan, whether in Jordan or abroad.
To send in your application, check out the information on the Royal Film Commission website.
Source: RFC