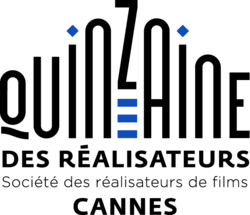 The board of the French Directors' Guild (Société des réalisateurs de films) has announced its  current artistic director, Paolo Moretti, is leaving. This will be an opportunity to "rethink in depth the Directors' Fortnight, its name, its unique qualities, its strategic and militant place." In office since 2018, Paolo Moretti is preparing his last festival, which will run from May 18th to 27th this year.
An Italian programmer, Paolo Moretti is the first non-French person to run one of the strands of the Cannes Film Festival. Before replacing Édouard Waintrop at the Directors' Fortnight, he had worked for many institutions: the Centre Pompidou, the Venice Film Festival and the FID in Marseille. Every year his selection has highlighted international film-makers using original forms and contemporary vision.
The creation of the Directors' Fortnight in 1969 marked a decisive moment, a turning point in the history of the Cannes Festival. Many film-makers used the social protests of that year to attack the Festival which had distanced itself from the student-led movements. Their demands for change led to the creation of a parallel section presenting the new film-makers of world cinema.
Recruitment for the post of artistic director will take place between February and April 2022 for a start in November. The SRF will soon publish a call for applications on its website.
Sources : SRF, CNC, Cineuropa, Screendaily, Quinzaine des Réalisateurs.