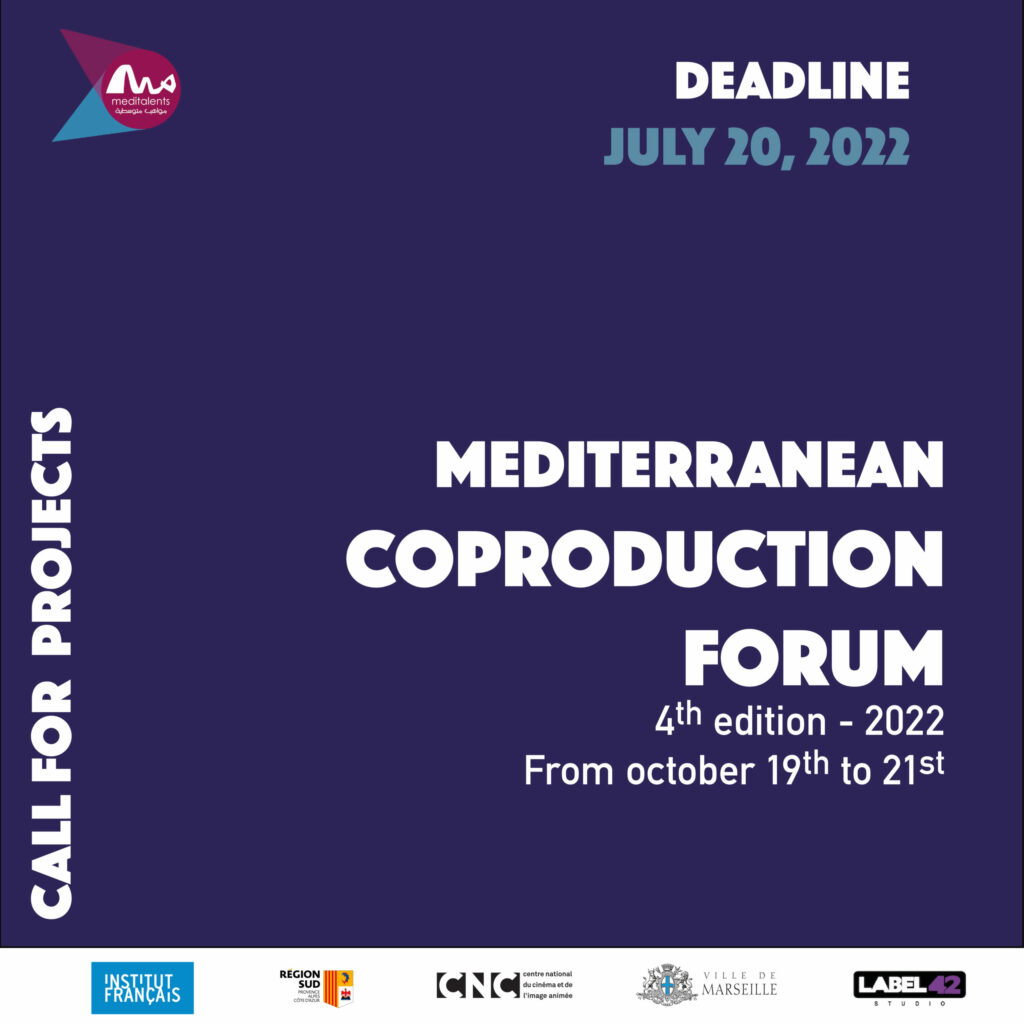 The Mediterranean Co-production Forum has launched a call for projects. It is open until July 20th.
The fourth of these Forums will be held in Marseille from October 19th to 21st 2022. Organized by Méditalents, the event allows "professionals from both shores of the Mediterranean to explore together […] different ways of collaborating, whether artistic, financial or technical, so as to optimize their financing and future distribution."
The Forum is open to film-makers from a Mediterranean country presenting a first or second documentary or drama feature film. They must have already directed two short films or one feature. The submitted project must have a Mediterranean producer and be either in development or pre-production. The selection committee will choose a maximum of 10 films. Participants can apply as a director-producer partnership.
During the three days "the partners will meet invited producers, international distributors and finance providers for individual meetings." A jury will present the Southern Region award worth €20,000 to one or two projects – in the second case the amount will be divided between the winners. A post-production award will also be given by Label 42 Studio.
Méditalents offers writing workshops every year, such as "Lab Med" and "Lab Sud", which welcome authors in residence.
Find all the information about registration on the Méditalents web-site.
Sources: Méditalents, Satellifacts