In July 2019 biologist Laurent Ballesta launched an underwater expedition: Gombessa V. Planète Méditerranée is the documentary about what they found.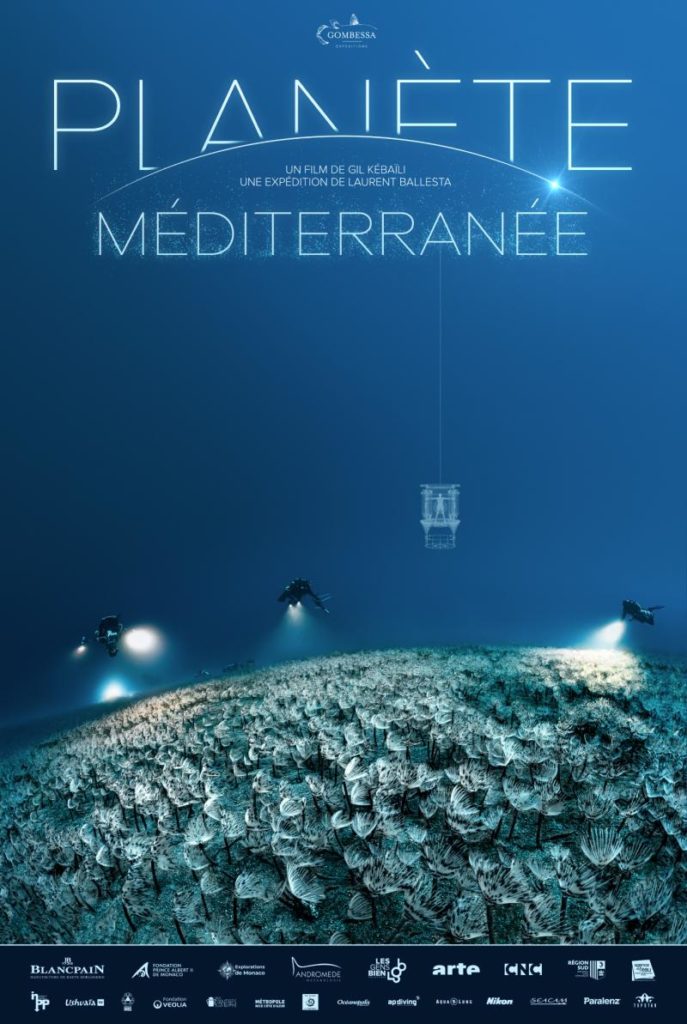 Ballesta is a Montpellier-based biologist, photographer and diver, well-known for his underwater images, taken at extreme depths. For Gombessa V he spent 28 days underwater with three companions in a "bathyale" station. In this 10m² pressurized box, Antonin Guilbert, marine biologist, Thibault Rauby, diving instructor, Yanick Gentil, underwater cameraman and Ballesta explored the floor of the Mediterranean between Marseille and Monaco, at an average depth of 100 metres.
Ballesta chose the Mediterranean to "surprise the viewer." He wanted "to show that in this sea, which we know is polluted, over-fished and over-frequented, there are still magnificent wild ecosystems containing creatures of great singularity. They deserve to be known because they are all endangered species." He added that "although we were close to Toulon, it seemed like another world."
The documentary Planète Méditerranée lasts 1h40. First broadcast by ARTE on September 19th, it can be viewed until November 17th on ARTE's web-site.
Trailer for the documentary
Sources :
https://www.arte.tv
https://www.lemonde.fr
https://www.ouest-france.fr
Other articles about France