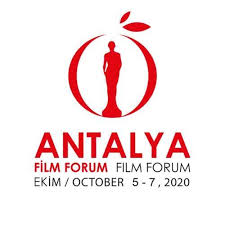 The Antalya Film Forum is the film market for the Antalya Golden Orange Film Festival. The festival itself is scheduled from October 3rd – 10th, with the Forum taking place online from October 5th – 7th, offering an international audience 29 projects at different stages of production. The different pitching categories are:
feature films in development
dramas or documentaries at the start of production
the Antalya Film Support Fund.
There is now a fourth category, new this year. The organizers are launching the Series/Short Series Pitching Platform, recognising the growing importance of series in the audiovisual industry. The platform received 35 projects, selecting 6 to compete for the BluTV Award – which will help finance the series pilot – and the Colour Up Award.
Headed by Olena Yershova Yildiz, this co-production and development market wants to bring together independent Turkish directors, producers and screenwriters, as well as industry professionals from other countries.
Sources :
https://www.antalyaff.com
https://www.filmloverss.com
Other articles about Turkey