Croatian director Dalibor Matanić has begun shooting his new TV series, The Last Socialist Artefact. Based on Robert Perišić's novel No-Signal Area, the series is produced by the Kinorama company, in co-production with Sense Production, Perfo Production and Citizen Jane.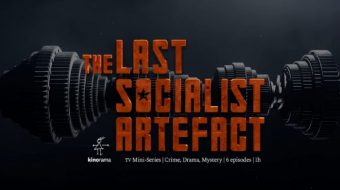 The TV series follows two "urban survivors" from Zagreb, Oleg and Nikola. A mysterious colonel places an order for a specific type of turbine, and to make it Oleg and Nikola have to go to a remote town in the Balkans. But before they can start manufacturing the turbine, however, they have to renovate a long-abandoned factory in a town sunk in despair.
Filming has started in the town of Duga Resa and will continue in Karlovac, Lički Osik, Gračac and Zagreb until the beginning of December. After six weeks filming in Croatia, the crew will go to Scandinavia and will complete the filming in North Africa.
Producer Ankica Jurić Tilić said, "The six-part series is due to air on Croatian national television in the autumn of 2021, and then we hope to place it on the world market. We have a great team, even better actors. We'll have six episodes, each named after one of the six characters, with that character being the protagonist of that episode".
The Croatian Audiovisual Centre, the MEDIA programme, Croatian national television and Pro Plus television are supporting the project.
Sources :
https://www.dopmagazin.com
https://www.filmneweurope.com
https://www.jutarnji.hr
Other articles about Croatia