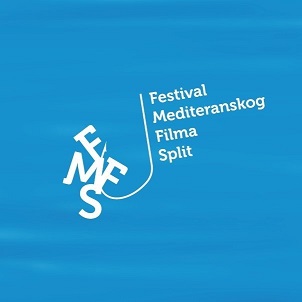 The 15th Split Mediterranean Film Festival (FMFS) opened on June 16th and ends on June 25th. The festival is recognized as one of the Adriatic's most popular cultural events. In 14 years more than 100,000 spectators have attended the screenings, which take place either outdoors at the Bačvice cinema or indoors in a thousand-year-old historic monument, Diocletian's Palace.
For this year's festival 72 films from 30 countries will be screened. Among the many categories, the programme of Croatian shorts, Ješke, has been a great success. 9 films are in competition for Best Film, Audience Award and Best Script. Amongst the selection is Šimun Šitum's Funeral and Silva Ćapin's Horticulture.
The official competition of feature films presents work from the Mediterranean basin. Croatian director Nina Violić's debut film, Kick and Scream was shown during the opening session. Her film shows the final moments of a marriage before it breaks down, through the eyes of the couple and their 6-year-old child. These multiple points of view call into question the spectator's judgment. Hany Abu-Assad's Huda's Salon (Egypt, Palestine) is also included in this selection.
Mediterranean productions are the basis of the organizers' editorial choices. However, the festival team also presents films from the rest of the world, for example this year's selection of Latin American cinema.
Sources: Film New Europe, FMFS