The list of films selected for the 26th PriMed – the Festival of the Mediterranean in images – is now available.
No less than 22 films, located in nearly 13 countries of the Mediterranean basin, have been chosen in the different categories. This year Annick Cojean (author and senior journalist on Le Monde) will do us the honour of chairing the jury.
Six awards, including the Audience Award and the Mediterranean Youth Award, will be attributed to films in competition. The festival's partner television channels, RAI, France 3 Corse – Via Stella and 2M (Morocco), will also give awards for broadcasting, and the ASBU – Arab States Broadcasting Union – will give a special mention.
PriMed will take place in Marseille from December 5th to 10th 2022.
Click on the links below to see extracts of the films selected in each category.
---
MEDITERRANEAN ISSUES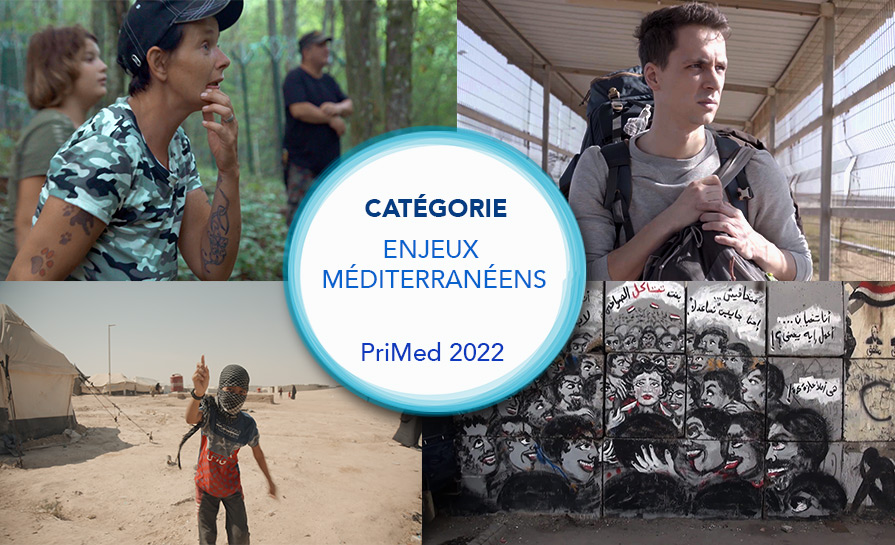 AS I WANT by Samaher ALQADI
ENFANTS DE DAECH, LES DAMNES DE LA GUERRE (The Children of Isis, the War's Damned) by Anne POIRET
ERASMUS IN GAZA by Chiara AVESANI and Matteo DELBÒ
THE WIRE by Tiha K. Duhac
---
MEDITERRANEAN MEMORY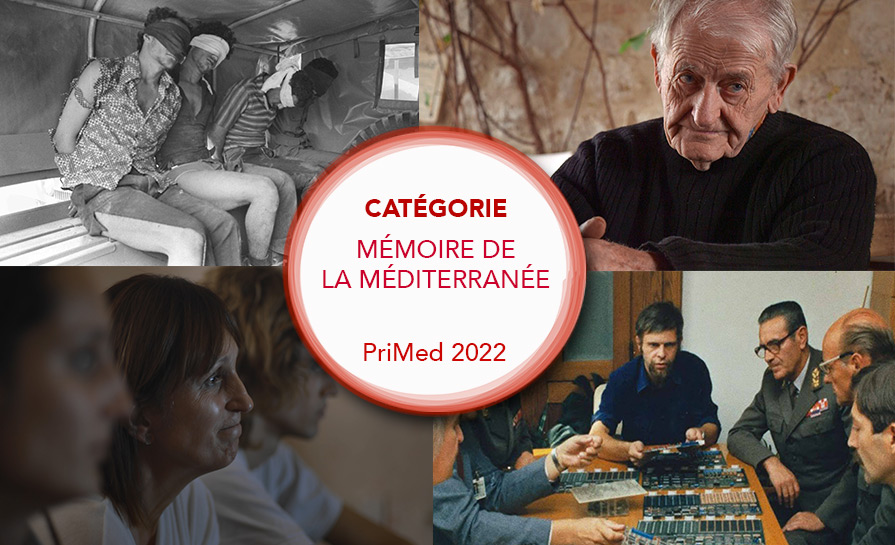 SPARKS IN TIME by Jurij GRUDEN
THE LAST TAPE FROM BOSNIA by Albert SOLÉ
#SCHOOLYARD. AN UNTOLD STORY by Nurit KEDAR
CE QUE LA GUERRE A FAIT DE NOUS (What the War Did to Us) by Romano BOTTINELLI
---
MEDITERRANEAN ART, HERITAGE AND CULTURES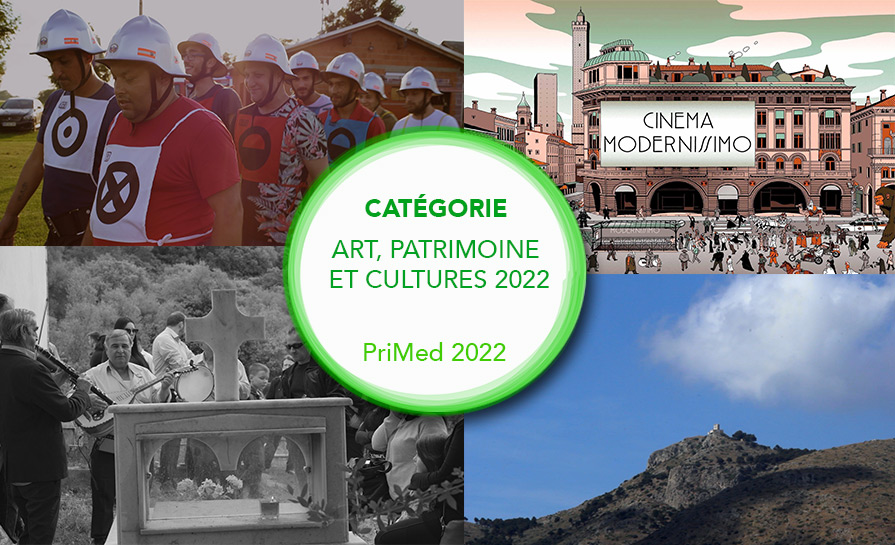 COMPETITION by Miha MOHORIČ
LE MODERNISSIMO DE BOLOGNE (Bologna's Modernissimo) by Giuseppe SCHILLACI
MEMENTO by Nikos ZIOGAS
UP THERE by Bartolomeo PAMPALONI
---
FIRST FILM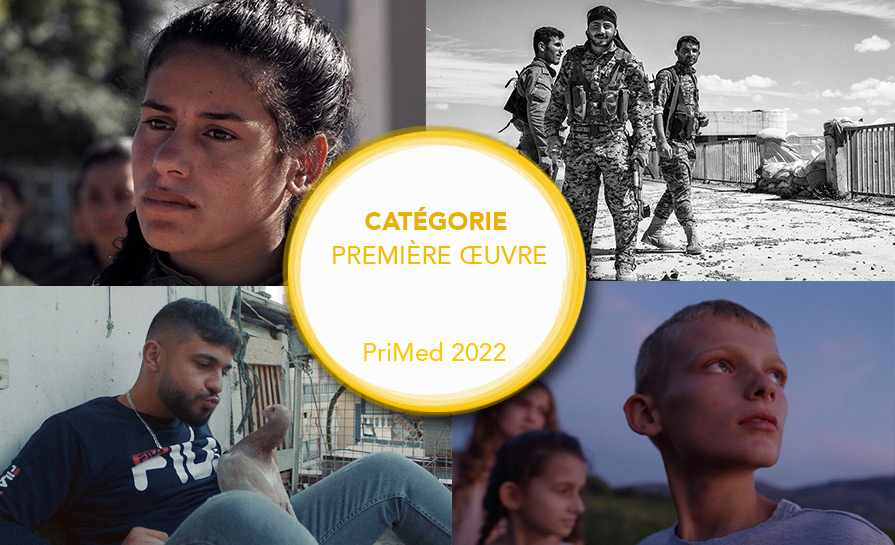 KASH KASH by Lea NAJJAR
LES ENFANTS DE CAÏN (Cain's Children) by Keti STAMO
SENTINELLE ETERNELLE (Eternal Sentinel) by Maryam ASHRAFI
THE OTHER SIDE OF THE RIVER by Antonia KILIAN
---
MEDITERRANEAN SHORT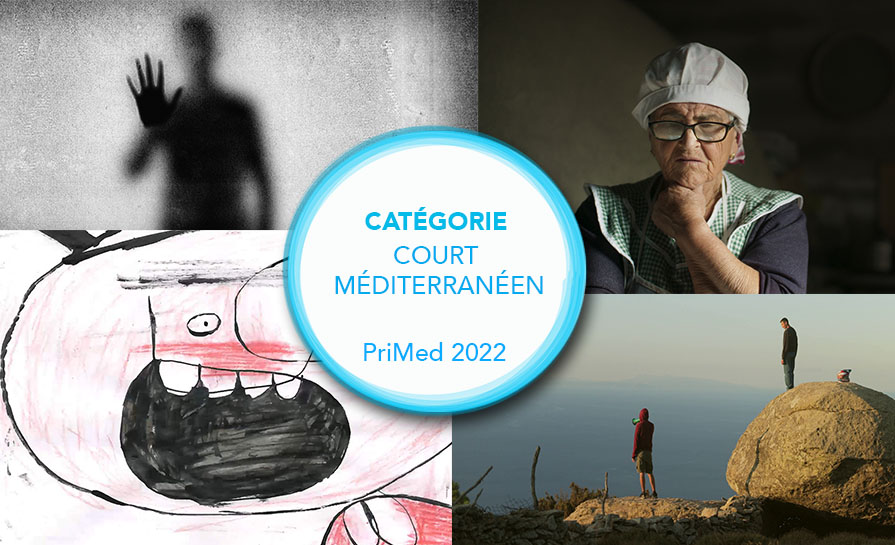 ANGLE MORT (Blind Spot) by Lotfi ACHOUR
GRANNY'S SEXUAL LIFE by Urška DJUKIĆ and Émilie PIGEARD
LA PROVA by Toni ISABELLA VALENZI
MICROBIOME by Stavros PETROPOULOS
---
MEDITERRANEAN YOUNG PEOPLE'S AWARD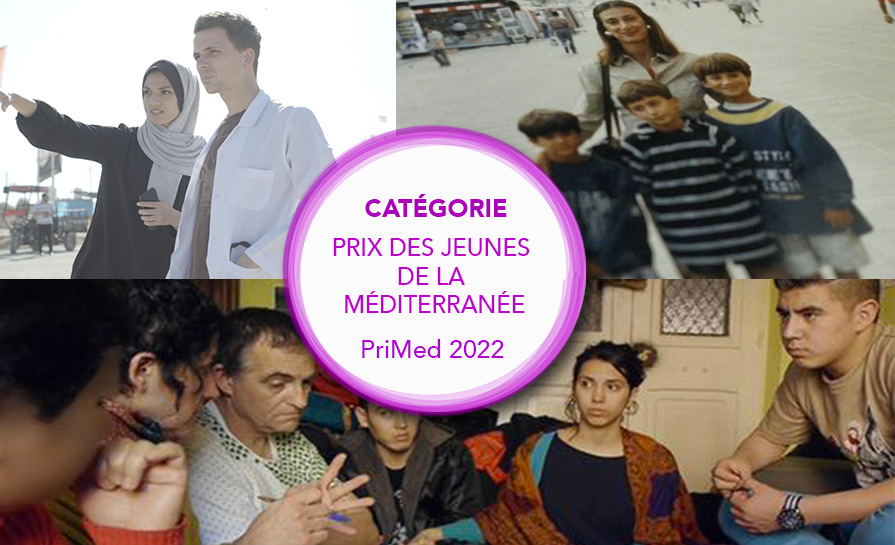 ERASMUS IN GAZA by Chiara AVESANI and Matteo DELBÒ
GEMMA HAS A PLAN by Arantza DIEZ
MALTE, AU NOM DE DAPHNE (Malta, in the name of Daphne) by Jules GIRAUDAT
---
---
PriMed, Festival of the Mediterranean in images, is organised by the CMCA, Centre Méditerranéen de la Communication Audiovisuelle, in collaboration with France Télévisions, RAI, INA, ASBU (Arab State Broadcasting Union).