Organized by the Beirut Film Society, the 3rd "Girls for Change" has now closed. The programme is part of "Li Beirut" (For Beirut), an international initiative launched by UNESCO in the aftermath of the explosions in the capital's port on August 27th 2020.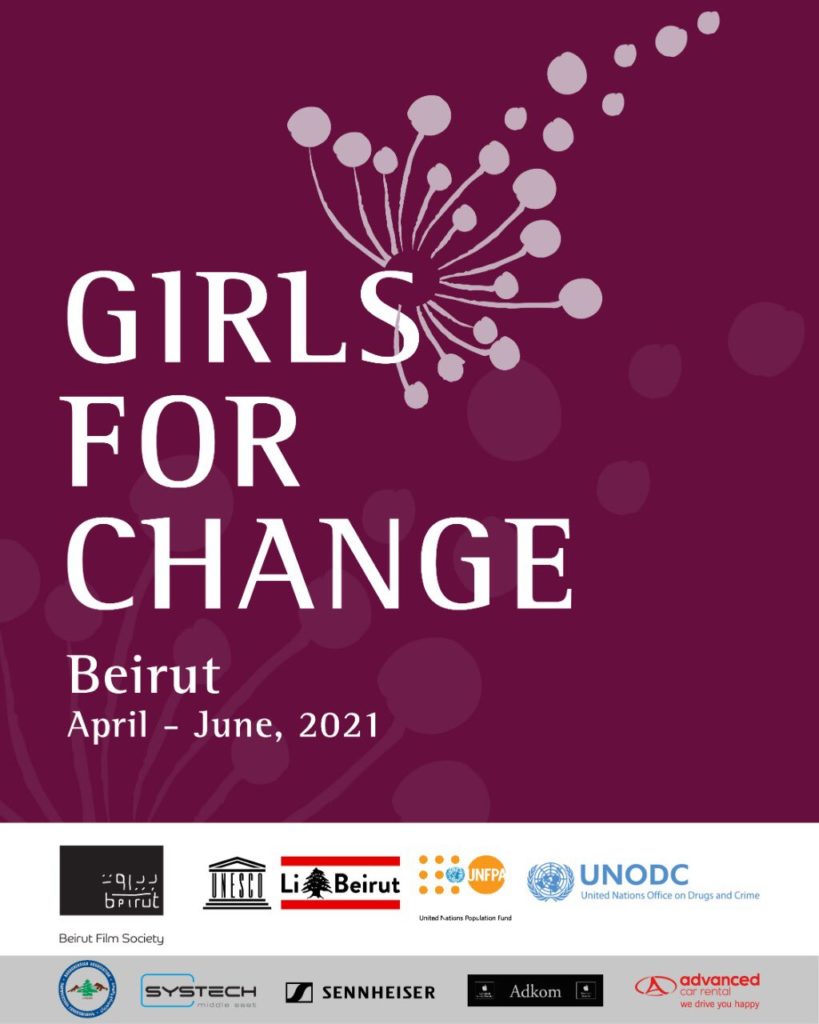 The 3-month training programme has enabled 100 young girls from Beirut's battered suburbs to acquire new audiovisual skills. It's about storytelling, the role of women in film-making, the basics of camera, sound, film editing and music. At the end of the training programme 9 short films were produced by the participants which will soon begin a world tour of festivals.
Sam Lahoud, founder and chair of the Beirut Film Society, praised the participants' commitment to develop their skills and spread the message of cinema as a tool for change in society. Theresa Khachenian, a participant in the programme said: "Talking and writing about Beirut: that's what I want to do."
Several well-known guests from the Lebanese film world took part in this year's programme, including actresses Ranine Matar, Gina Abou Zeid and Rita Hayek. During a drama therapy session offered to participants, actress and director Zeina Daccache explained the principles of coordination, openness and communication. A special session was also held with psychologist Nisrine El Gerr on the themes of anger management and emotional reconciliation. On the sidelines of the programme, participants benefited from an awareness session on media education, the proper use of digital tools and the dangers of social networks.
The "Li Beirut" programme
"Li Beirut" is a programme supporting the rehabilitation of schools, historic heritage buildings, museums and the creative industry. Costanza Farina, Director of the UNESCO Office in Beirut, underlined the importance of this project for young women, "giving them the tools, the skills and above all the space to express themselves freely after what they have been through. The initiative aims to place education and culture at the heart of reconstruction efforts."


The Beirut Film Society
The Beirut Film Society is a non-profit association working closely with Lebanese and international film-makers and film associations to strengthen the industry in the Arab world. In accordance with its mission, BFS organises film events in the Lebanon and abroad to present film culture and provide a platform for youth and women to "freely share their fears, difficulties, dreams and ambitions".
For more information on the audiovisual news in Lebanon, click here.
Sources : revistadiafanis.com.ar