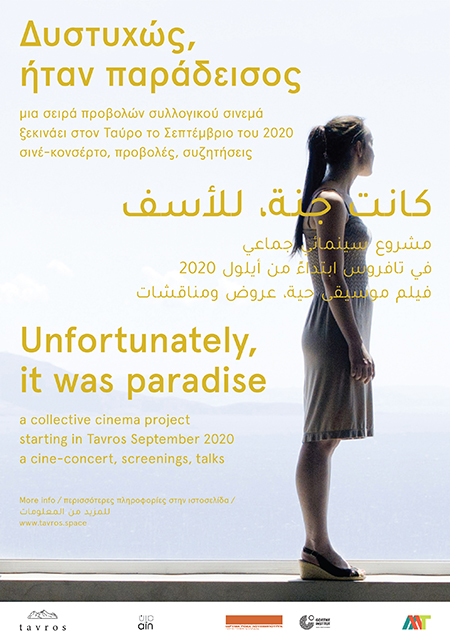 "Unfortunately it was paradise" returns to Athens with a rich programme of Greek, Middle Eastern and North African films.
The not-for-profit organization Locus Athens and the AIN Association have jointly organized open air and indoor screenings and conferences in Athens' Tavros district.
Launched in September 2020, the project was supposed to be a monthly programme of films but was cut short by the pandemic.
The themes include issues facing newly-arrived immigrants in Tavros (or anywhere else), the struggle of working women, demonstrations to protect the environment, and labour movements joining forces to fight for better living conditions and social justice.
The programme is divided into several sessions:
A session from June 16th at the Cinéma Flery:
Two other sessions are planned in June (date to be confirmed), in Tavros :
From drama to documentary to experimental, from 1960's militant films to those of today in Greece and the Arab world, the film-makers' want to bring to light forgotten stories, often deliberately ignored by the media.
For more information about broadcasting news in Greece, click here.
Sources: courrierdesbalkans.fr, athina984.gr, delphineleccas.org
Unfortunately it was paradise