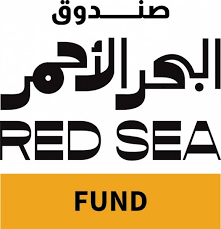 The Red Sea Fund, linked to the Saudi Red Sea International Film Festival, has announced the 36 selected projects which will receive its financial support.
According to its organisers the Fund is "unleashing the biggest funding boost for the industry this year", with an overall grant of $14 million (€13 million). Selected Saudi, Arab and African productions will benefit from the Development Fund, the Production Fund or the Post-Production Fund.
Among the 36 films chosen for this cycle, 25 (out of the 150 submitted) will receive grants from the Production Fund. Mohammed Al-Turki, CEO of the Red Sea International Film Festival Foundation, was "impressed by the quality of submissions received this year." Among the films selected, we note Hounds by Kamal Lazraq (Morocco), 50 Meters, a documentary by Yomna Khattab (Morocco), The Effacement by Karim Moussaoui (Algeria) and Aïcha by Mehdi M. Barsaoui (Tunisia). Aïcha, the director's second feature, had previously received a grant from the Development Fund.
The Post-Production Fund will give grants to eleven films, including Thiiiird,a documentary by Karim Kassem (Lebanon). Set in a village outside Beirut, the film follows the daily life of Fouad, a car mechanic, and the discussions he has with customers in his garage on the crises affecting both the country and their lives. Thiiiird is the third part of a trilogy about individuals confronting collective despair.
The complete list of the 36 projects supported is available on the Box Office Pro web-site.
Sources: Box Office Pro, Red Sea Film Fest, Broadcast Pro, IFFR