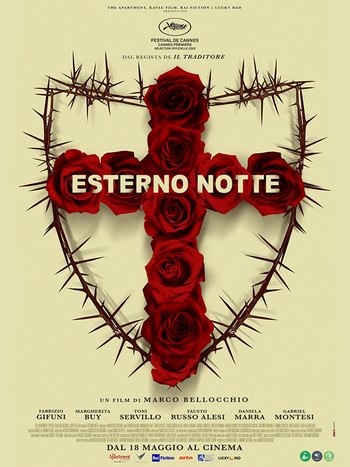 Presented in preview during the last Cannes Film Festival, Marco Bellochio's television series Esterno Notte will be shown on Arte on March 15th and 16th at 8:55 p.m. It has already been available online since March 8th on arte.tv.
The series is about the 1978 kidnapping and murder of Aldo Moro, a former prime minister and leading Christian Democrat, by the Red Brigade, a far-left terrorist organization. The Italian government, in a state of shock, was faced with a dilemma: should it agree to negotiate with the terrorist group, even if it meant endangering democracy, or not give in and risk the execution of one its members?
In 2003 Marco Bellocchio looked at these events in Buongiono, notte. Questioned by a Cineuropa journalist, the director explains he returned to the subject because "it's part of Italy's history, and I'm personally committed to this history as a citizen who lived through it." He also makes clear that the series takes "a different point of view." Unlike Buongiono, notte where we follow Anna, a young terrorist present during the kidnapping, Esterno Notte presents a broader canvas, with characters like the Minister of the Interior and the Pope.
Broadcast by Arte in six 52-minute episodes, Bellocchio conceived the series as a feature film. Esterno Notte was first released in Italian cinemas in two parts, then as a television series.
Sources: Satellifacts, Cineuropa