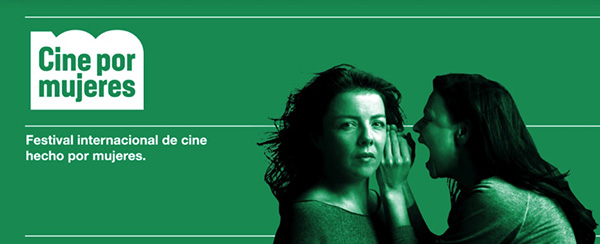 The 5th Festival of Films by Women was held in Madrid from October 25th to November 6th. There were screenings in 22 venues across the city, as well as online and on television, in partnership with 8madrid TV.
This year focussing on the Netherlands, the programme had 10 sections, including the National and the International Competitions, each with a Best Film Award.
In the National Competition Alauda Ruiz de Azúa won the Best Film Award for her first feature Cinco Lobitos (Lullaby). The story is about Amaia who, with her partner away on a long business trip, finds herself alone with her new baby. She decides to return to her parents' house in a beautiful town on the Basque coast to share the responsibility of caring for the baby.
The International Competition had 10 titles, offering a wide variety of films from America, Africa, Europe and the Middle East. Among them Soudade Kaadan's Nezouh, about 14-year-old Zeina in Syria's civil war, whose home is hit by a shell, opening up a new world. Le Bleu du Caftan (Morocco) directed by Maryam Touzani and Klondike, a Ukrainian/Turkish co-production, were also in competition. The jury chose Diana Cardozo's Mexican film, Station 14.
During the festival's 13 days several parallel sections gave audiences the chance to discover a rich choice of international films. One programme was devoted to female silent film directors, another to female Arab directors, screening Nesrine Lotfy El-Zayat's Egyptian documentary On the Fence (2020), which shows us the cultural and moral tensions in her own family.
Sources: Films by Women