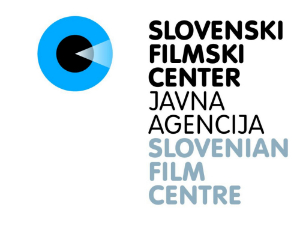 Filming for the feature film Lunatic recently wrapped in the coastal town of Piran in Slovenia. The film should be finished by December 2022.
Written and directed by Igor Šterk, Lunatic is an autobiographical story about the director's family – more specifically about his father, Jure Šterk – famous for having crossed the Atlantic alone more than ten times. He was also the first Slovenian to sail round the world on a 6.5 metre sailing boat. But crossing the Indian Ocean on one of these trips he disappeared.
The film looks at 40 years in the family's life, from the early 1970's to 2008. This time-span was a challenge for the production team: costume designer Tina Bonča and makeup artist Gabrijela Fleischman explained that for the story to be credible each period had to have its own look.
The filming was also difficult, explains producer Petra Vidmar. It lasted nearly 10 months, a particularly long time. Again the story's long time-span made it necessary to film during the different seasons. He adds that the pandemic slowed down the filming schedule. "We were filming during the pandemic, which meant following the prescribed procedures and constantly testing the actors and crew. Only once did we have to stop filming for ten days because a member of the creative team tested positive."
The film is co-produced by the Švenk company and by RTV Slovenija. It was also financed by the Slovenian Film Centre and the Audiovisual Centre of Croatia.
Sources: Cineuropa, Slovenian Film Centre