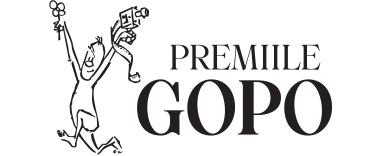 Created in 2007 and organized by Romanian Film Promotion (APFR) and the Film and Urban Culture Association (AFCU), the Gopo Awards Gala celebrates the previous year's national films. It was held on May 3rd at Bucharest's I. L. Caragiale National Theatre. This year 19 films shown in Romanian cinemas or on video-on-demand were selected in the 20 categories. The films were voted by a jury of 800 film industry professionals.
Among the winners, Cristi Puiu's Malmkrog obtained 5 statuettes, the highest number of awards: Best Director, Best Director, Best Costumes, Best Art Direction and Best Makeup and Hairstyling. Released in France in 2020, the film is an adaptation of Vladimir Solovyov's 1915 book War, Progress and the End of History: Three Conversations. At a party organised by Nikolai, a wealthy landowner, guests talk about their different visions of the world – until differences take over.
Another film which did well at the Gala was Radu Jude's Bad Luck Banging Loony Porn, winning Best Film, Best Actress (Katia Pascariu) and Best Editing (Cătălin Cristuţiu). Awards which confirm the film's reputation since winning the Golden Bear at the 2021 Berlin Film Festival.
The Gopo Gala is named after Ion Popescu-Gopo, a cartoonist and animated film director. In his 1957 film Scurta Istorie (A brief history),he created a character called "Gopo's Little Man" who then appeared in all his films. To celebrate the Little Man, the statuettes are made in his likeness.
Sources: Cineuropa, Premile Gopo, Stiripesurse, IMDb, Allociné