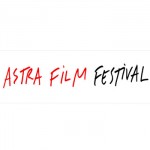 Established in 1993, the Astra Film Festival (AFF) is Romania's oldest international film festival and it takes place in the city of Sibiu. This year's event will be held from October 5th to 11th and is organized by Astra Film – the Centre for Documentary Film and Visual Education, the ASTRA National Museum Complex in Sibiu, and by the Astra Film Foundation. It strives to promote cultural and intercultural understanding as well as to offer the public an intimate and detailed portrait of the human condition, while educating people towards a broader understanding of contemporary society
AFF focuses on documentary film, it is a window on the latest international productions, new Romanian films and the place to feel the pulse of Eastern European documentary production. The ideal place to meet film-makers from around the world, and to discuss the major issues faced by documentary film-makers.
In addition to the four competitive sections (International, Central and Eastern Europe, Romania and Student), the festival offers non-competitive sections (Panorama, Made in Romania) and thematic programmes, special screenings and a variety of side events. In 2009, the festival created Junior Astra Film, a programme of education through documentaries, tailor-made for school children and unique in Romania.
The call for entries is open. Rules and registration here. The deadline for receiving applications is April 20th 2015.
Source: astrafilm.ro