"Occhiali neri" (Dark Glasses) is the latest feature from Italian artist Dario Argento, a pioneer of giallo (lit. yellow) an Italian narrative and cinematographic genre blending sexuality, murder and fantasy. Argento hadn't made a film since 2012 and the box-office failure of "Dracula 3D".
Salvatore Argento, pioneer of "giallo"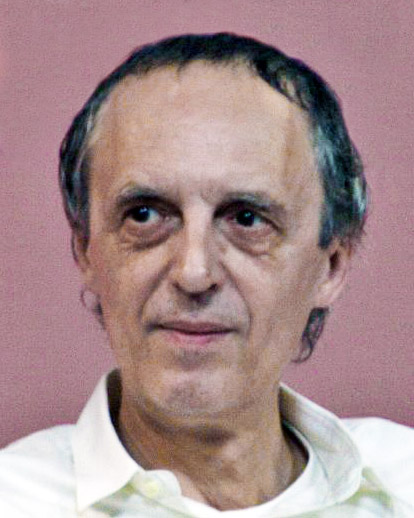 Son of the famous Italian producer Salvatore Argento, Dario Argento was born in 1940 in Rome. He began his career writing for film magazines before becoming a scriptwriter, in particular for Sergio Leone's 1968 masterpiece "Once Upon a Time in the West". In 1970 he wrote and directed his first film "The Bird With Crystal Plumage", a free adaptation of Frederic Brown's novel "The Screaming Mimi". It was an international success.
At the heart of a vast filmography, the Italian director based most of his so-called "giallo" thrillers on childhood traumas: "Deep Red" (1975), "Tenebrae" (1982), "Phenomena" (1985) and more recently "Sleepless" (2001), "The Card Player" (2004) and "Do you like Hitchcock?" (2005). He has also directed horror films such as "Suspiria" (1977), a surrealist film about a coven of witches inspired by the tales of Grimm and Hans Christian Anderson; "Le Syndrome de Stendhal" and "Phantom of the Opera" (1998).
His youngest daughter Asia Argento stars in several of his films.
"Occhiali neri"
A gripping and shocking detective story, the film continues the film-maker's twisted, quirky, macabre style, as ever ignoring political correctness.
A killer's crimes bring together two characters who normally would never meet: a prostitute (played by Italian actress Ilenia Pastorelli) is blinded in a failed murder attempt. She seeks revenge and finds an unusual ally: a young Chinese boy whose family has been murdered by the same serial killer.
Dario Argento explains: "the film represents my desire to explore two worlds: the chic hotels of the Via Veneto and the neighbourhoods, houses and customs of Rome's Chinese community, where they have created a real Chinatown."
The release of "Occhiali Neri" is scheduled for 2022.
For more information on the audiovisual news in Italy, please click here.
Sources : cineuropa.org, cinematographe.it, vanityfair.it, rtl.fr, La Repubblica.it , imdb.com