Rachid Niny to launch a new channel on Moroccan television: TM TV.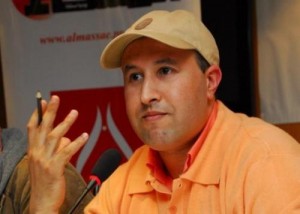 Rachid Niny is a Moroccan journalist, columnist and editor. He has founded and co-founded several Moroccan newspapers and magazines (including Al Massae Magazine, Le Soir Echos, Nejma and the daily Al Akhbar).
Today he's branching out into broadcasting by preparing to launch a new Moroccan TV channel called "Télé Maroc" (TM TV). Based in Madrid and broadcast by satellite, it will become operational in 2016.
Among other things "Télé Maroc" aims to promote Morocco's image. Privately financed, the channel will broadcast in Arabic and French. Showing mainly general interest programmes with a bias towards Moroccan culture and ways of life, the broadcasts may vary according to national and international events.
Sources : www.challenge.ma, www.le360.ma