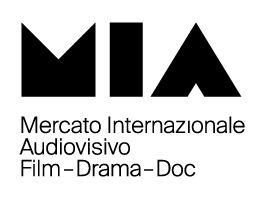 MIA, the Mercato Internazionale Audiovisio, was held in Rome from October 11th to 15th. Every year this international event hosts meetings for industry professionals, giving them the opportunity to get together and discuss independent film co-productions and other issues around audiovisual production.
During one of these discussions the European Alliance announced its new projects. The European Alliance, which we presented in a recent article, brings together three public television channels – Rai, France Télévisions and ZDF – aiming to produce ambitious projects together.
As Cineuropa reports, ZDF's Simone Emmelieus, Manuel Alduy from France Télévisions and RAI's Franceso Nardella talked about the importance of this tripartite union. Simone Emmelieus explained that "the idea is to combine the resources of three public channels so we can offer viewers programmes which speak to them, programmes which none of us would have had the means to make alone."
The Cineuropa article reminds us that to date the Alliance has produced nine TV series, including Mirage, which registered 3 million viewers per episode in France and 4 million in Germany. Leonardo, a series about the Renaissance artist, and another series Survivors launched in October. At this meeting the three speakers presented their latest joint production: The Kollective. It will be a 6-episode political drama about three young journalists, one of whom is murdered during an investigation into a plane crash in the Congo.
The three representatives also launched a call for projects, which closes in mid-January 2023. The European Alliance is looking for "organically international European drama co-productions which inspire desire, provoke emotion and arouse reflection." The story-lines must be located in Europe, mainly in France, Germany or Italy. They must also appeal to "families, adults or young adults, with a focus on some appealing genres such as adventure, action, family and romance."
Sources: Cineuropa, MIA, France TV Pro