Sky Studios has launched its first Italian production, Blocco 181. This 8-episode series, directed by Giuseppe Capotondi, has been available across Europe on the Sky channel since May 20th.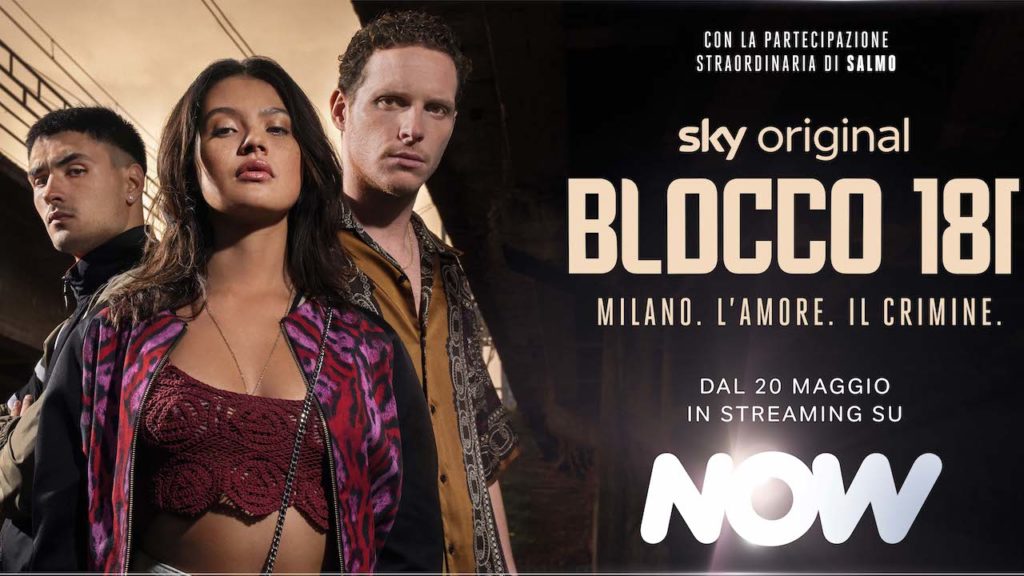 The Blocco 181 series is set in a huge social housing complex nicknamed Bloc 181, in the heart of Milan's mixed-race suburbs. It's an area where many flats are used as squats and organised gangs control everything, notably through the cocaine market, their members ready to give their lives for the gang and neighbourhood. From this brutal world three characters emerge. They break the rules and defy the gangs to build a new gang together. Bea is a Latino, Ludo a well-behaved bourgeois party-goer and Mahdi a Bloc enforcer. Blocco 181 followsthe journey of these three protagonists.
The rapper Salmo is both music supervisor and executive producer. He also plays the Serpent, gun-slinging right arm of Chief Lorenzo, the neighbourhood's main drug trafficker. Sky Italia's Executive Vice President, Nicola Maccanico, is hugely enthusiastic about the rapper's contribution: "Salmo has a unique ability to fuse different languages, genres, textures and cultures into his music, an ability that makes this collaboration with Sky so exciting." With this series, the musician "wants to keep the bar high, pushing even further, showing life in these districts for what it really is."
In addition to this Italian rap star, Blocco 181 offers a varied cast in which Laura Osma, Alessandro Piavani and Andrea Dodero play the series three main characters.
Sources : Cineuropa, Red Joint Film, Variety