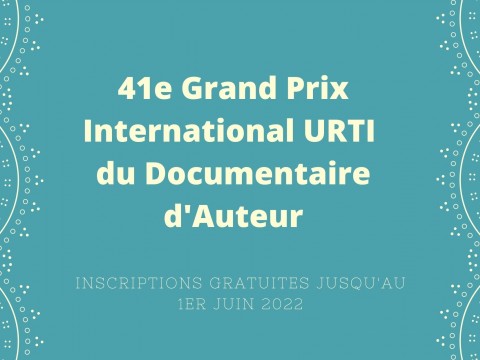 URTI (Union Radiophonique et Télévisuelle Internationale) is the oldest international broadcasting organization and the only one with worldwide reach. Funded by UNESCO and all international broadcasting organizations, it celebrates this year its 41st International Grand Prix for Author's Documentary – the Arman Trophy.
Participation in the Grand Prix is free and open to all public and private international television organizations as well as to associations and institutions working in broadcasting (with a maximum of two programmes per organization).
The programmes presented must be in their original version. A script must be provided in French or English if the programme is not in one of these two languages. The prize money for the URTI Grand Prix is $500.
Registration is open until June 30th 2022 and is accessible here.
Source : URTI