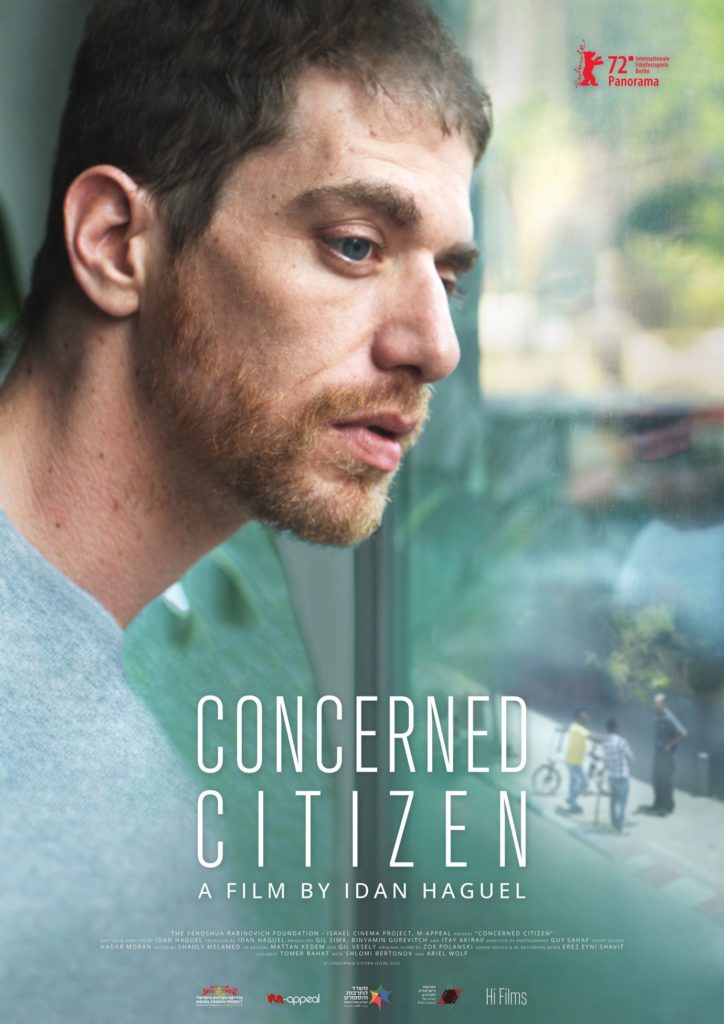 Concerned Citizen, Idan Haguel's second feature film, had its world premiere in the Panorama section of this year's Berlinale. After his first film, Inertia (2017), also shown at the Berlin Film Festival, Idan Haguel returns with this black comedy.
Idan Haguel is an Israeli director, journalist and screenwriter. With Concerned Citizen, he takes us into the life of Ben, gay, living with his partner Raz. The couple have bought and renovated a flat in a migrant suburb of Tel Aviv. To brighten up the area Ben plants a tree in his street. But this seemingly innocuous gesture leads to a conflict with his neighbours which leads to the violent arrest of an Eritrean.
This second film affirms Haguel's personal style, marked by provocative humour, eccentric characters and a sense of the absurd as he shows the inequalities and failings of a society. He describes his film as "a black comedy about the white guilt of gentrification."
For more information about the film, go to the festival's official page.
Sources : Berlinale, Cineuropa, Culturopoing