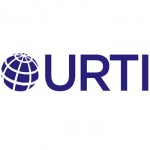 Grand Prix – Arman Trophy: Taïga
France – France Télévisions, France 5 – 52′
Director: Hamid Sardar
In the vastness of the Mongolian steppe, Purevjav returns to the nomadic way of life with his family. While trying to survive on a day-to-day basis, he reflects on the fragility of his people faced with a changing world which as little time for ancestral values and traditions.
Silver Medal: Rwanda, la vie après
Belgium – RTBF – 71'
Director : Benoit Dervaux & André Versaille
The testimonies of women who are still victims of the Rwandan genocide. Their bodies mutilated by war, these women talk about their past horror and their present difficulties living with their children born of those atrocities. Through the truth of its words, looks and silences, this documentary denounces the warlike madness of men.
Médaille de Bronze : The Promise of a Happy Childhood
Poland – TVP – 52'
Director : Piotr Morawski & Ryszard Kaczynski
Chronicle of a failed international adoption. 1997, an American couple go to a Polish orphanage, adopt five children from the same family and take them back to the United States. Following an unexpected birth in the adoptive family, and behavioural difficulties, the "family" is rejected and finally disintegrates. Fifteen years later, the five siblings have a reunion, each of them marked by the emotional deprivation of their respective lives and nostalgia for the Poland of their birth.
Martine Filippi Award for a discovery: Matanga
Democratic Republic of the Congo – Antenne A – 26'
Director : Georges Kabongo
In the poor districts of Kinshasa, funerals have now become an excuse for people to come together and display their wealth. The dead person is somewhat forgotten as the descendants show how well they are doing.
Source: communiqué de presse URTI