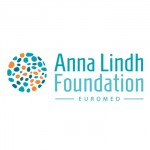 The Anna Lindh Foundation has launched its call for applications for the 9th Mediterranean Journalist Award. Journalists working in the written press, television, radio and citizen media of the 42 countries of the Union for the Mediterranean, plus Syria and Libya, are invited to submit their applications.
The award recognizes outstanding journalistic work which contributes to a better understanding of the diversity of cultures in the Euro-Mediterranean region. It also promotes the positive role played by journalists giving a balanced coverage of the region's cultural issues.
The works submitted must address cultural issues between and within Euro-Mediterranean societies. The work must have been published in the written press or on-line media, or have been broadcast on radio or television, between July 1st 2015 and September 1st 2015.
In addition, this year there will be a special award on the theme rising xenophobia and radicalization in the Euro-Mediterranean region. An international jury of media experts will select the winners who will be awarded during the Awards Ceremony in London. The deadline for submission of works is September 1st 2015.
Registration and additional information here.
Source: annalindhfoundation.org