On October 1st France 2 was "United for the Lebanon". The television channel mobilized its resources to help the Lebanese people after the explosion which devastated Beirut on August 4th.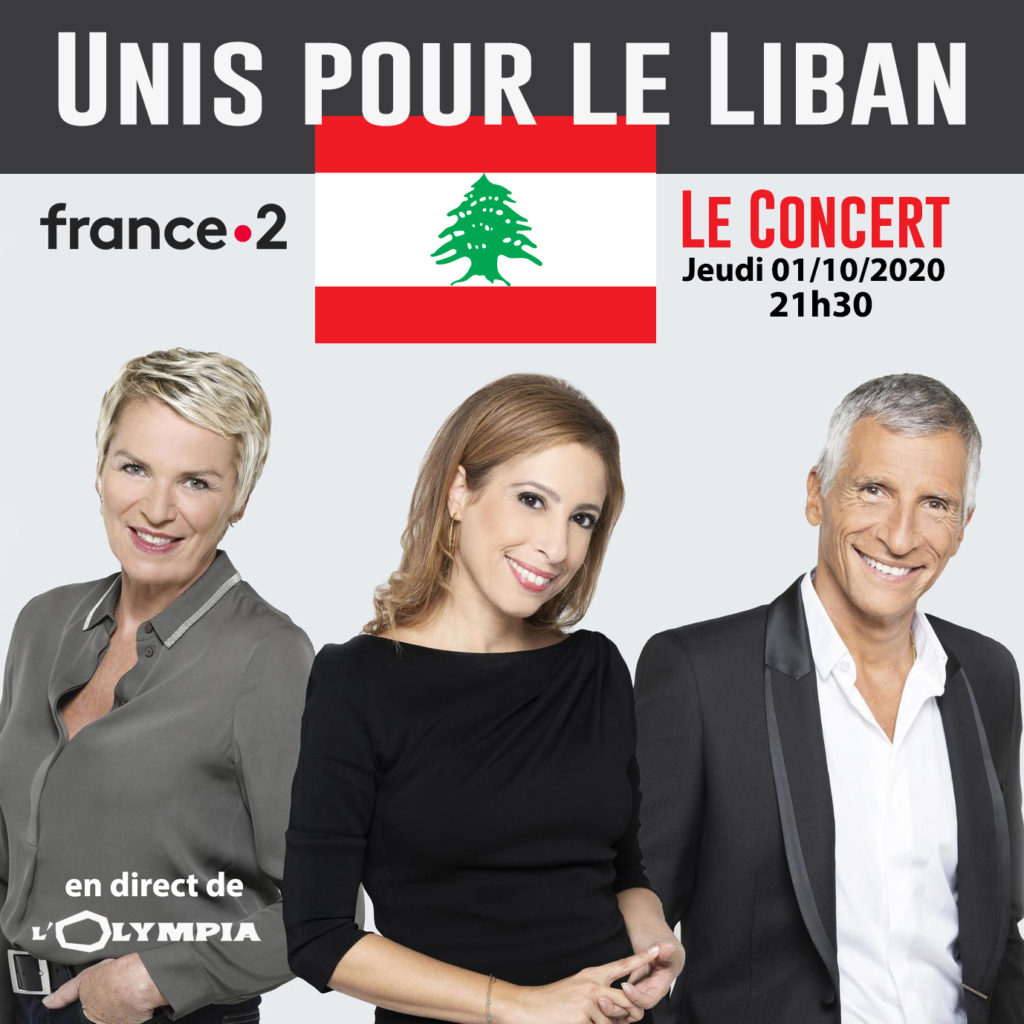 The content of the day's regional and national news and magazine programmes – subject-matter, opinion pieces and guests – were all focused on this initiative by France Télévisions, which included requests for donations.
The evening began with reports from Beirut by members of the Envoyé Spécial team, led by Elise Lucet. They talked to people who survived the disaster about how they are tackling the day-to-day problems, rebuilding their lives, searching for the truth and demanding justice.
France 2 's special evening began at 9:05 p.m. with a live show from Olympia presented by Nagui, with Léa Salamé and Elise Lucet in Beirut. The artistic director was Ibrahim Maalouf. Many French, Lebanese and international artists appeared on stage, expressing their solidarity with the Lebanese people. In particular Vianney, Florent Pagny, Clara Luciani and Sting.
For this event France Télévisions and Radio France were working alongside the French Red Cross, with all donations going to the Lebanese Red Cross.
Sources :
https://information.tv5monde.com
https://www.franceinter.fr
https://www.france.tv