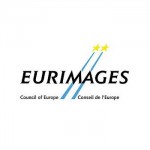 At its 138th meeting, in Lisbon from March 9th to 12th, the Board of Management of the Council of Europe's Eurimages Fund agreed co-production support for 18 feature film projects and 2 documentary projects – for a total of €4.444 million. The feature film projects include: "Caini" (Dogs) from Romanian director Bogdan Florian Mirica (Romania, France, Bulgaria), "Chronia Polla" (Happy Birthday) from the Cypriot director Christos Georgiou (Germany, Greece, France, Cyprus), "O gios tis Sofias" (Son of Sofia) from the Greek director Elina Psykou (Greece, France, Bulgaria), "6.9 pe scara Richter" (6.9 on the Richter Scale) from Romanian director Nicolae Caranfil (Romania, Bulgaria), "Tajna o Masinovodjama" (Train Drivers Secret) from Serbian director Milos Radovic (Serbia, Croatia), "Tereddut" (Chiaroscuro) from Turkish director Yesim Ustaoglu (Turkey, Germany, France) …
The two documentary projects supported are "Vienna avant la nuit" by French director Robert Bober (France, Germany, Austria) and "El Dorado" from the Portuguese director Salomé Lamas (Portugal, France). The full list of supported projects is available here.
As part of its distribution support programme, Scheme I (Support for marketing and advertising costs), the Board has promised funding for 38 films released before December 31st 2015. The total support agreed represents €202,077.
As for the Scheme II (Support for raising awareness of European cinema), the Board decided to support the project "SeeMovies -VOD platform" (Cutaway, FYROM) for €103,000.
Source: communiqué de presse Eurimages du 16 mars 2015