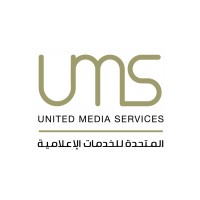 On February 19th the Egyptian United Media Services (UMS) launched a new documentary channel, Al-Wathaeqya, on the Nilesat satellite. Journalist Sherif Saeed has been appointed to run the channel and Ahmed Al-Deriny the documentary department.

The channel wants to show Egyptian and Arab viewers films involving politics, the economy and society. Documentaries on nature, regional issues and Egyptian personalities, as well as award-winning productions will also be shown.
The UMS announced it has purchased rights to exclusive content which will be broadcast free of charge.
The United Media Services group owns many television channels and radio stations including DMC, Alhayah TV, CBC. Through everything it does the group aims to "restore Egyptian media to its rightful pioneering and societal role while developing the Egyptian media system […] by producing content which educates, entertains and inspires the Egyptian community."

Sources: Broadcast Pro, UMS